Showa Children - smiling through good times and bad! A photo exhibition to mark the 90th year since the start of the Showa period
FUJIFILM SQUARE Photo Exhibition
Showa Children - smiling through good times and bad!
A photo exhibition to mark the 90th year since the start of the Showa period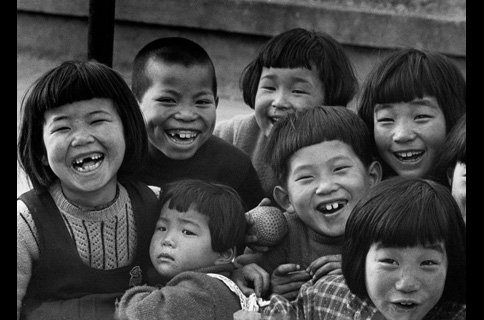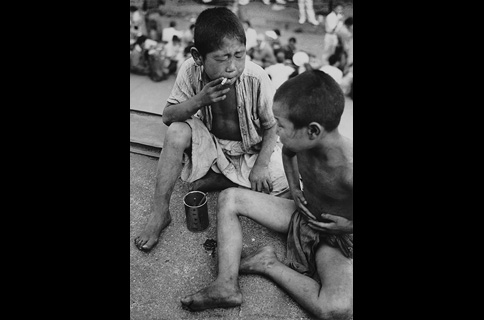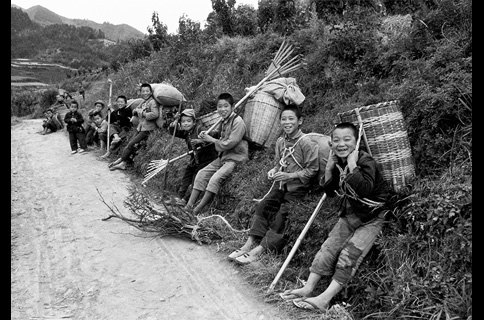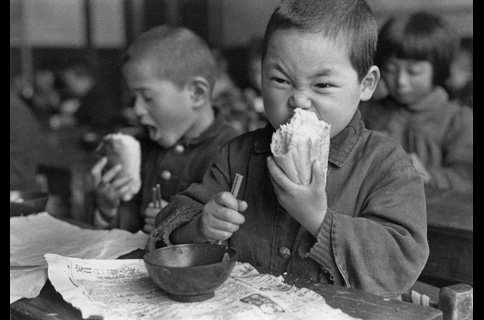 Please note that this exhibition closed on Wednesday, September 30, 2015
FUJIFILM SQUARE is pleased to announce a photo exhibition to mark the 90th year since the start of the Showa period entitled "Showa Children - smiling through good times and bad!" which runs from September 11 - 30, 2015.
This year commemorates 70 years since the end of World War II. It also marks the 90th year since the beginning of the Showa period. This was a period of remarkable fortunes for Japan, spanning the Sino-Japanese War, the Second World War and Japan's ultimate defeat, a period of recovery and reconstruction from the ravages of war, through to the country's period of rapid economic growth. It was an unprecedented period in which even the children were caught up in the dramatic changes in living environments and values.
No matter how difficult things are, the smiling faces of the children never fail to fill us with strength and hope. Although many were poor, it was a time when children gathered in back alleys and in streets to play, and helped their parents as much as they could. The photos of the children of the Showa period depict both their bright and sunny demeanors and the toughness and resilience they displayed in the face of poverty and adversity.
This photo exhibition features 130 works from some of Japan's leading photographers of the age including Ihei Kimura, Ken Domon, Hiroshi Hamaya, Tadahiko Hayashi, Takeyoshi Tanuma and Keisuke Kumakiri, who together captured images from across Japan from Showa 11 (1936) to Showa 51 (1976).
Looking at images of children - no matter from which period or place - going about their daily lives seemingly without a care in the world, stirs memories in the viewer of his/her own childhood. Children are a mirror of the society in which they live. Watching children living life to the full fills us with strength and hope. In holding this exhibition, it is our fervent hope that you too will become involved in a lively dialogue with the photographic works on display.
Featured themes
Children in the prewar period
Enduring difficult times
Working children
Happy schooldays
Never a dull moment
Seasonal festivals
Period of high economic growth
Name of exhibition
FUJIFILM SQUARE Photo Exhibition
Showa Children - smiling through good times and bad!
A photo exhibition to mark the 90th year since the start of the Showa period
Dates and Time
September 11 - 30, 2015
Dates and times
10:00 - 19:00 open everyday throughout duration of the exhibition (last entry: 18:50)
Venue
FUJIFILM SQUARE
Number of exhibits
Approx. 130 photographic works
Admission
Entry free
Organized by
FUJIFILM Corporation
Cooperation
Crevis Inc.