Ansel Adams — A 20th-Century Master Photographer of Beauty and Sublimity in Landscapes
In Celebration of Its 10th Anniversary, FUJIFILM SQUARE Presents:
Ansel Adams — A 20th-Century Master Photographer of
Beauty and Sublimity in Landscapes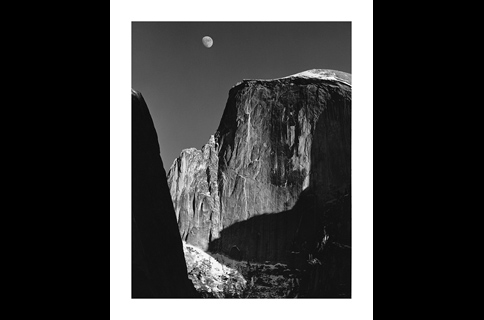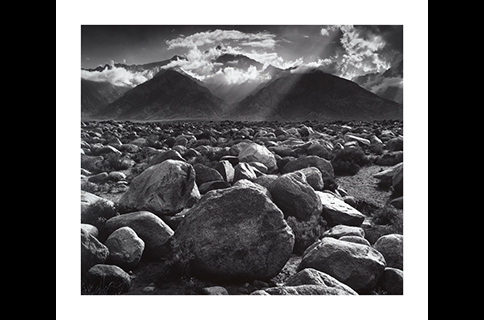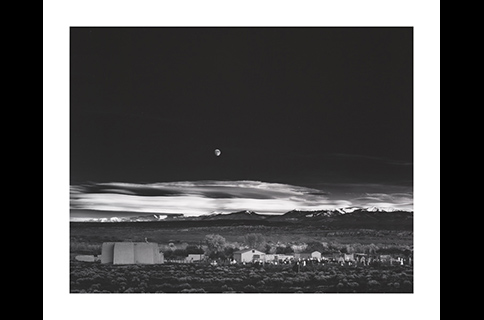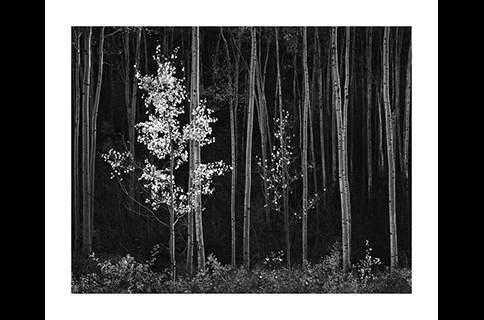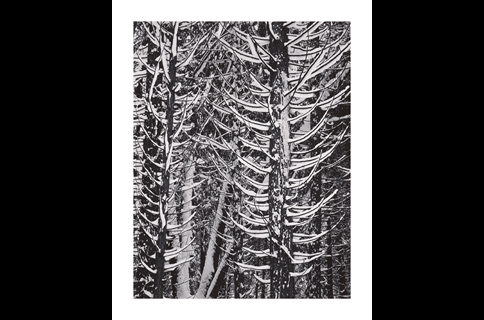 Please note that this exhibition closed on Wednesday, December 6, 2017
On March 30, 2017, FUJIFILM SQUARE celebrated the 10th anniversary of its opening. To mark this event, we are holding a series of 12 commemorative photo exhibitions that seek to communicate the past, present, and future of photography. As one of these exhibitions, FUJIFILM SQUARE is pleased to present an exhibition by Ansel Adams, the 20th-century master photographer, from November 17 to December 6, 2017.
Ansel Adams was one of the most renowned photographers working in the United States over a period of around 60 years from the late 1920s. In Japan, his works came to be shown regularly via art galleries and galleries specializing in photographic art from the 1970s, exerting a huge influence on Japanese photographers. These works, expressed through exquisite black-and-white photography to depict beauty and sublimity in landscapes discovered amidst the vastness of nature, still retain their legendary status as monumental achievements within the history of photography.
Adams was born in 1902 in San Francisco, the United States. As a boy, Adams was exceptionally curious about everything around him and could not settle into the regimented environment of formal education. He did, however, demonstrate a talent for playing the piano, and before long was able to aspire to a career as a pianist. At that time, Adams would travel with his family to Yosemite Valley, where he took photographs, leading him to develop a strong interest in Yosemite's natural attractions as well as photography, to which he became increasingly deeply devoted. However, it was only in 1930, when he met the photographer Paul Strand (1890—1976), that the aspiring pianist Adams made up his mind to dedicate the rest of his life to photography. Adams said that seeing Strand's negatives was a revelation, and he immediately understood intuitively what creative photography was. Adams subsequently spent his whole life contributing to the development of modern photography, opening up the boundaries of possibility as a pioneer in every area of the photography. His achievements included inventing the Zone System technique for producing perfect black-and-white photographs, establishing a photography market, and improving the institutions providing education in photography. There is a memorable quote by Adams that is well known even today: "The negative is the score and the print is the performance." It is a quote characteristic of Adams considering his earlier musical ambitions.
With cooperation from the National Museum of Modern Art, Kyoto, this exhibition presents together a carefully curated selection of approximately 60 Ansel Adams photographs from among the museum's photography collection, known as the Gilbert Collection. Ansel Adams's original prints remain shining examples of the very best in landscape photography and gelatin silver prints, thereby affording us one clear answer to the question of what photographic expression can be.
Please make the most of this valuable opportunity to enjoy numerous timeless masterpieces by Adams to the full.
Profile — Ansel Adams (1902—1984)
Born in 1902 in San Francisco, the United States. As a child he became aware of his own aptitude for the piano and hoped to become a concert pianist. In 1930, however, he met the photographer Paul Strand, and set his heart on becoming a photographer. In 1932 he became a founding member of Group f/64. In 1940 he helped to found the Department of Photography at the Museum of Modern Art, New York, with Beaumont Newhall. In 1941 he invented his Zone System technique for producing perfect black-and-white photographs. In 1949 he became a consultant for Polaroid Corporation. In 1975 he helped to establish the Center for Creative Photography at the University of Arizona. In 1980 he received the Presidential Medal of Freedom from President Carter. In 1981, a mural-size print of his most famous photograph, Moonrise, Hernandez, New Mexico was sold on the photography market for 71,500 US dollars, a record-high price at the time (then equivalent to approximately 15 million yen). In 1984 he died of heart failure at the age of 82. In 1985 a 3,584-meter peak on the southeast boundary of Yosemite National Park was officially named Mount Ansel Adams. Over Adams's lifetime his photographs were exhibited more than 500 times. He also produced innumerable portfolios, collections of photographs, technical books and other publications.
Title
In Celebration of Its 10th Anniversary, FUJIFILM SQUARE Presents:
Ansel Adams — A 20th-Century Master Photographer of Beauty and Sublimity in Landscapes
Period
November 17, 2017(Fri.) — December 6, 2017(Wed.)
Open every day from 10:00 to 19:00 (last admission 18:50)
Number of works
approximately 60 works
Venue
FUJIFILM SQUARE
Admission
Free
Organization
FUJIFILM Corporation
Special cooperation
The National Museum of Modern Art, Kyoto
Cooperation
The Ansel Adams Publishing Rights Trust
Collaboration
Minato City Board of Education
Planning and Production
Photo Classic
Related event :
Gallery Talk and Documentary Screening
The photographer Kozo Miyoshi will give a lecture about Ansel Adams the person, as well as his photographs. From 30 minutes before the talk, the documentary Ansel Adams, Photographer (directed by David Myers, 1958; approximately 20 minutes long) will be screened in a temporary event space on the second floor of FUJIFILM SQUARE.
Date
November 25, 2017(Sat.)
-Documentary Screening 13:30—13:50 / 15:30—15:50
-Gallery Talk 14:00—14:30 / 16:00—16:30
Venue
FUJIFILM SQUARE
*admission free
*no registration required
*no seats available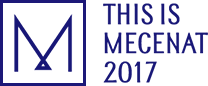 In 2017, the Photo History Museum was formally approved by the Association for Corporate Support of the Arts for its "contributions to society through the promotion of arts and culture" and was permitted to use the official "This is MECENAT 2017" mark.