Treasures of American Modern Photography: The Gilbert Collection
FUJIFILM SQUARE presents
The Wellspring of Photographic Expression
Treasures of American Modern Photography: The Gilbert Collection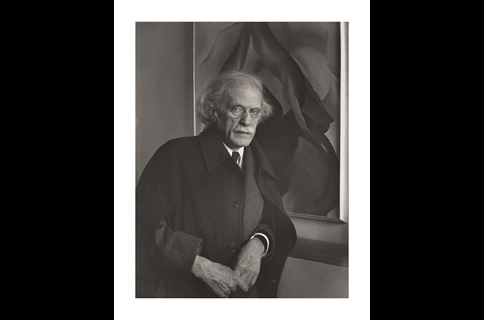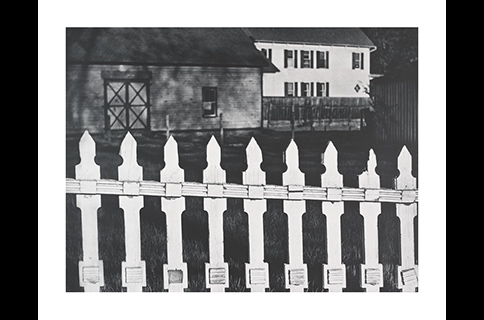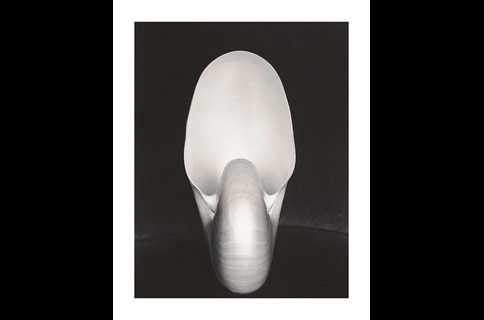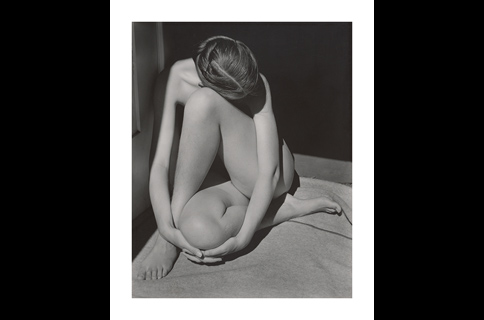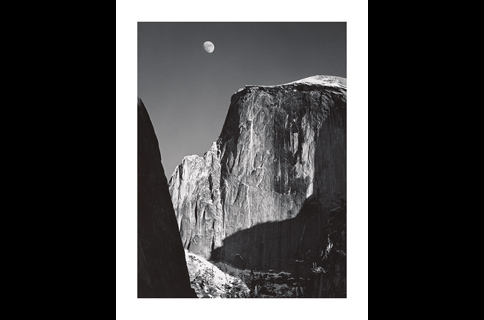 Please note that this exhibition closed on Wednesday, Nov 28, 2018
The exhibition Treasures of American Modern Photography: The Gilbert Collection will be held at FUJIFILM SQUARE from Friday, November 9 to Wednesday, November 28, 2018. Picking up from last year's exhibition of works by Ansel Adams, Treasures of American Modern Photography: The Gilbert Collection will show prized original prints held in the collection of The National Museum of Modern Art, Kyoto.
One of the starting point for modern photographic expression is the "straight photography" championed by Alfred Stieglitz in the early twentieth century. Moving away from Pictorialism, straight photography pursued photography as a unique art form by using the immediacy of the camera lens. Initially centered on the Photo-Secession movement, straight photography is still regarded today as one of the sources of all photographic expression evolving worldwide. Subsequently, Group f.64, an association of photographers formed by Edward Weston, Imogen Cunningham, and Ansel Adams in the United States in 1932, sought to master the aesthetics of straight photography in print. In the 1940s and 1950s, the next generation of photographers developed American photography into a unique form of expression, rich in spirituality, evoking nature, space, and human activity.
With the cooperation of The National Museum of Modern Art, Kyoto, this exhibition brings together a selection of photographs from the museum's Gilbert Collection, showing around seventy accomplished works by ten leading masters of American modern photography including Alfred Stieglitz (the father of modern photography), Imogen Cunningham, Edward Weston, Ansel Adams, and Harry Callahan.
One of the world's leading collection of photographs, the Gilbert Collection was assembled by the Chicago couple Arnold and Temmie Gilbert over a period of twenty years. In 1986, Kyocera Corporation purchased 1050 specially selected items from the huge collection and donated them to The National Museum of Modern Art, Kyoto, where they form the core of the first large-scale collection of its kind in Japan. The rich set of photographs by the masters of modern photography of the 1930s to the 1950s is the most important feature of the Gilbert Collection. Another outstanding feature is the inclusion of a substantial number of works by the photographers of the New Bauhaus (Chicago's Institute of Design) making the Gilbert Collection truly valuable in terms of both content and quality.
The numerous masterpieces in the Gilbert Collection convey firsthand the history and expression of American modern photography. We hope that these original prints—representing the culmination of the vocation of these virtuoso photographers—will provide an opportunity to see the origins of modern photographic expression in a new light and to reexamine the essence of photographic expression, the true nature of photography, as well as its potential for the future.
Profiles of the Photographers
Ansel Adams (1902—1984)
Born in San Francisco, Adams was initially intent on a career as a professional pianist, but changed his aspirations to photography after meeting Paul Strand. In 1932, he formed Group f.64 with Imogen Cunningham, Edward Weston and others. In 1941, Adams demonstrated the Zone System, a photographic technique for controlling film exposure and development. He mastered silver halide photography to perfection, producing works that express the sublime beauty of nature. Ansel Adams is one of the world's best-known photographers.
Wynn Bullock (1902—1975)
Born in Chicago, Bullock studied voice and pursued a career as a tenor, but was inspired to take up photography by László Moholy-Nagy and Man Ray. Initially, he produced experimental work, but turned to straight photography after meeting Edward Weston in 1948. Psychologically rich, Wynn Bullock's works are space/time events with landscapes and nudes as the subject matter.
Harry Callahan (1912—1999)
Born in Detroit, Callahan was deeply impressed with Ansel Adams after participating in one of his workshops. He experimented with multiple exposure and color photography of family members, streetscapes, and other commonplace subject matter, eventually developing a unique style based on simple photographic composition and subtle expression. Harry Callahan also taught photography at Chicago's Institute of Design and at Rhode Island School of Design.
Imogen Cunningham (1883—1976)
Born in Portland, Oregon, Cunningham took up photography around 1900 and studied photographic chemistry at the Technische Hochschule in Dresden, Germany. In 1910, she set up her own studio in Seattle. In 1932, she formed Group f.64 together with Edward Weston, Ansel Adams and others. Never bound by specific techniques, Imogen Cunningham produced a diverse portfolio including studies that expressed the beautiful forms of plants and the human body, and works that depicted the subject matter in a realistic manner.
Aaron Siskind (1903—1991)
Born in New York, Siskind joined the Photo League in the early 1930s, where he specialized in documentary photography. From the mid-1940s, he developed abstract expressionist photography with innovative and bold compositions of wall posters, graffiti and other subject matter captured at close range. Aaron Siskind also taught photography at Trenton Junior College and Chicago's Institute of Design, where he trained many young photographers.
Alfred Stieglitz (1864—1946)
Born in Hoboken, New Jersey, Stieglitz had artistic aspirations and studied abroad in Berlin, Germany. In 1882, he majored in mechanical engineering at Berlin's Technische Hochschule and the University of Berlin, but he also joined a photographic chemistry class taught by Professor H. W. Vogel. Although Stieglitz produced works that were strongly influenced by Pictorialism, he subsequently became an advocate of straight photography as an original art form. In 1902, Stieglitz launched the Photo-Secession movement with the aim of establishing photographic art when he founded the Photo-Secession. He started up the magazine Camera Work in 1903 and opened a gallery in New York in 1905. Alfred Stieglitz worked tirelessly to establish photographic art, introducing avant-garde photographers and painters and indicating the direction of the new photography of the twentieth century.
Paul Strand (1890—1976)
Born in New York, Strand was inspired by Lewis W. Hine and visits to Alfred Stieglitz's gallery to pursue a career as a photographer. In 1916, he was catapulted into the limelight when Stieglitz ran a special feature on him as an emerging photographer in the final issue of Camera Work. Strand was also a major influence on Ansel Adams. From 1930 to 1932, he traveled in Mexico, taking photographs that were published as a portfolio. Paul Strand was also very much involved with film production.
Brett Weston (1911—1993)
Born in Los Angeles, as the second son of Edward Weston, Brett Weston was raised in an artistic home environment. In 1925, Weston became his father's photography apprentice. Together with his younger brother Cole, he was in charge of the production of his father's portfolios, but he also produced his own work. Brett Weston expanded on the straight photographic expression of Group f.64, creating graphical photographs with a characteristic intercourse of light and shade.
Edward Weston (1886—1958)
Born in Highland Park, Illinois, Edward Weston learnt photography through self-directed study and gained some fame as a Pictorialist photographer in the 1910s, but switched to straight photography in the early 1920s under the influence of Alfred Stieglitz and Paul Strand. In 1932, he formed Group f.64 together with Imogen Cunningham, Ansel Adams and others. Edward Weston developed a unique methodology and pursued photography to draw close to the essence of his subjects with delicate depictions of motifs from nature such as vegetables, shellfish, and rocks.
Minor White (1908—1976)
Born in Minneapolis, Minnesota, White was a self-taught photographer. He immersed himself in composing poetry at university, but aspired to become a photographer after meeting Alfred Stieglitz in 1946. Together with Ansel Adams and photography historians Beaumont and Nancy Newhall, Minor White founded Aperture, a quarterly photo magazine, in 1952. White mastered photographic technique under the guidance of Ansel Adams and pursued a distinctive expression that consolidated spirituality with photography. Influenced by Zen and mysticism, Minor White constructed an original world of photography. He also trained many students at Rochester Institute of Technology and Massachusetts Institute of Technology where he was engaged with photography education.
Title
FUJIFILM SQUARE presents
Treasures of American Modern Photography: The Gilbert Collection
Period
November 9 (Fri.) — 28 (Wed.), 2018
Open every day from 10:00 to 19:00 (last admission 18:50)
Number of works
approximately 70 works
Featured photographers
(in alphabetical order)
Ansel Adams, Wynn Bullock, Harry Callahan, Imogen Cunningham, Aaron Siskind, Alfred Stieglitz, Paul Strand, Brett Weston, Edward Weston, Minor White
Venue
FUJIFILM SQUARE
Admission
Free
Organized by
FUJIFILM Corporation
In Special cooperation with
The National Museum of Modern Art, Kyoto
Supported by
Minato City Board of Education
Planning by
Photo Classic
Events during the exhibition :
Gallery talk by Chinatsu Makiguchi, Curator, The National Museum of Modern Art, Kyoto, on the history and appeal of the Gilbert Collection
Date
November 17, 2018 (Sat.) 14:00—14:30 / 16:00—16:30
Venue
FUJIFILM SQUARE
*admission free
*no registration required
*no seats available
Gallery talk by Norihide Takahashi, Professor, Department of Photography, College of Art, Nihon University, on original prints and the history of American modern photography
Date
November 24, 2018 (Sat.) 14:00—14:30 / 16:00—16:30
Venue
FUJIFILM SQUARE
*admission free
*no registration required
*no seats available
[ Japan Mécénat Awards ]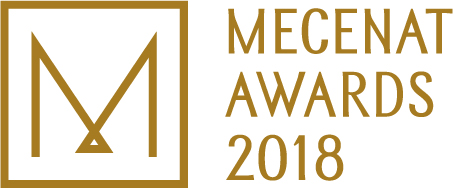 In 1991, the Association for Corporate Support of the Arts founded these awards, which recognize highly beneficial projects by corporations and corporate foundations for the support of the arts, with the aim of encouraging corporate patronage of artistic projects and increasing public interest in these activities.
The awardees are decided on the basis of an evaluation that covers the company's ingenuity and making use of its managerial resources, the involvement of the company in the arts, culture and the wider community, the company's attitude to continuing and expanding the activities, and the activities' degree of importance in contributing to the arts and wider culture.
This year's awards, entitled "This is MECENAT 2018", attracted 152 entrants. A town of third-party experts selected a total of seven awards, namely, the Grand Mécénat Award, five Awards for excellence and the Award Granted by the Commissioner for Cultural Affairs.