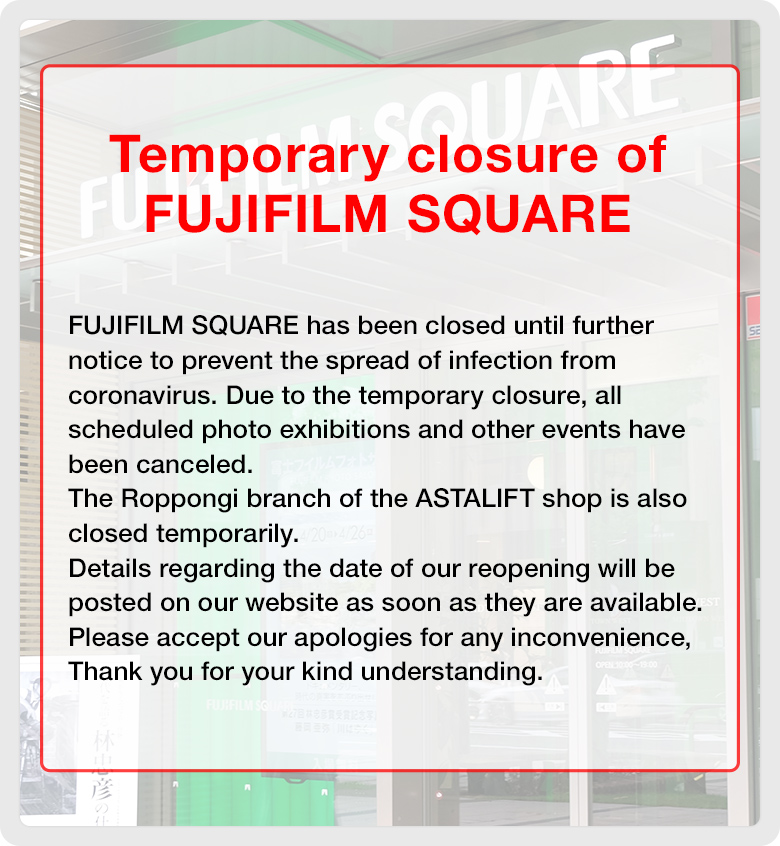 Information
Temporary closure of FUJIFILM SQUARE
FUJIFILM SQUARE has been closed until further notice to prevent the spread of infection from coronavirus. Due to the temporary closure, all scheduled photo exhibitions and other events have been canceled.
The Roppongi branch of the ASTALIFT shop is also closed temporarily. (However, the Ginza branch is operating as normal).
Details regarding the date of our reopening will be posted on our website as soon as they are available.
Please accept our apologies for any inconvenience, Thank you for your kind understanding.
3/5

FUJIFILM SQUARE Photo History Museum Exhibition
Japan's First Wild Bird Photographer:
100 Years Ago Kenji Shimomura Captured an Image of a Kingfisher
The FUJIFILM SQUARE Photo History Museum is pleased to present an exhibition of works by Kenji Shimomura, Japan's first wild bird photographer. The exhibition will run from April 1 to June 30, 2020.
Concept
The FUJIFILM SQUARE showroom is located in the Tokyo Midtown complex in the Roppongi district of Tokyo. The showroom features the Photo History Museum where visitors can learn more about the history of cameras and photographs, as well as a retail outlet with a wide range of skincare and supplement products.