FUJIFILM SQUARE Photo Exhibition Life — Capturing Wildlife in Photos
FUJIFILM SQUARE Photo Exhibition Life — Capturing Wildlife in Photos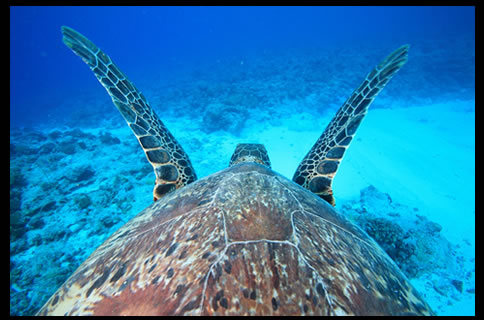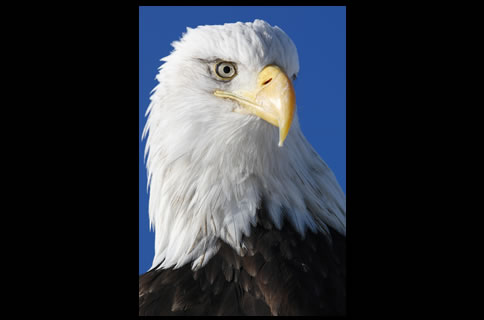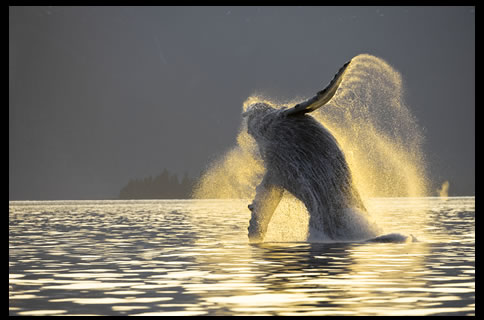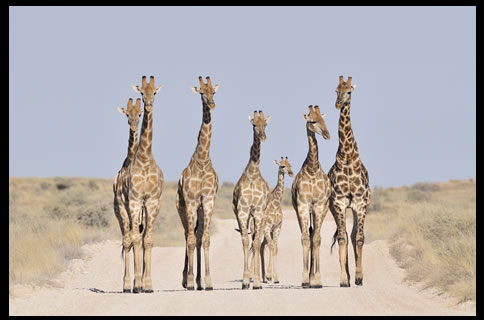 Please note that this exhibition closed on Friday, December 4, 2013
FUJIFILM SQUARE is pleased to announce "Life — Capturing Wildlife in Photos," an exhibition of photos by four young photographers who have captured the majesty of mammals, birds and other creatures in their natural habitats.
From the frozen wastes of the polar regions to scorching deserts and the deepest oceans, living creatures are to be found in some of the most inhospitable living conditions on the planet. However, driven by a deep fascination of how these creatures survive and prosper on a daily basis, four young photographers set off on journeys of discovery and endured hardships over many months to document their struggles in images. The overarching theme of the photo exhibition is "life" — the constant struggle to stay alive and to give life to offspring, and features a selection of photos captured by these four young photographers. From the taking of life for the preservation of life through to the reproduction of new life, the exhibition seeks to portray the dignity and beauty inherent in all forms of life.
During the period of the exhibition, the four photographers will appear together for a discussion of how they perceive their photographic subjects, the reasons behind their works, and their thoughts on photography.
Profile
Yasuaki Kagii (1971 - )
Kagii became interested in underwater photography while at university, and studied under prominent marine photographer Katsuyoshi Ito. Worked as a diving instructor/guide in Australia, and became a freelance photographer in 1998. He is passionate about all forms of underwater life, from plankton to whales, and his unique view of the underwater world is widely recognized in Japan. In 1998, he received the 15th Anima Award.
Takayuki Maekawa (1969 - )
Studied under photographer Kojo Tanaka, and has been active as a freelance photographer since 2000. Has traveled extensively in Japan, North America, Africa and India. Has held several exhibitions and published a number of photo collections. Was awarded the Grand Prize in the inaugural Nikkei National Geographic Photo Awards in 2013.
Noriko Matsumoto (1972 - )
After floundering for a meaning to life while still at university, Matsumoto came across the works of the late wildlife photographer Michio Hoshino and decided to set out on the path of photography. She dropped out of university, and enrolled at a university in Alaska. She began to teach herself photographic skills and attended photo camps. She spends half of each year in Alaska, traveling to the Arctic Circle and uninhabited islands in summer, and living alone in glacial snow huts in winter focusing on capturing images of the natural landscape and local wildlife.
Go Yamagata (1974 - )
Spent much of his childhood in Guatemala, and Burkina Faso and Togo in West Africa, and developed a strong interest in the natural world. A self-taught photographer, he began working freelance in 1998. While taking photos of wildlife and landscapes in Southern Africa, he also worked as a photographic guide on safaris. In more recent years, he has expanded his field to the Indian sub continent. He is a member of Japan's Society for Scientific Photography.
| | |
| --- | --- |
| Dates and Time | November 15 - December 4, 2013 |
| Dates and times | 10:00 - 19:00 open everyday throughout duration of the exhibition(last entry: 18:50) |
| Featured photographers | Yasuaki Kagii, Takayuki Maekawa, Noriko Matsumoto, Go Yamagata |
| Number of exhibits | Approx. 100 photographic works |
| Admission | Entry free |
| Venue | FUJIFILM SQUARE |
| Organized by | FUJIFILM Corporation |