PHOTO HISTORY MUSEUM ~ History of Photography — more than 170 years ~
The Photo History Museum is a rare venue where you can learn about the history of photography and progress of cameras through viewing and touching exhibits. Enjoy our collection displayed in three categories.
The copies of exhibit catalog covering the history of photography are available at the Tokyo Service Station on the Second Floor (1,000 yen including tax).
Current Exhibitions

Photo History Museum FUJIFILM SQUARE
Gendai gokan and Haruo Tomiyama, a photographer who transcended language
Date : August 1, 2018 (Wed.) — October 31, 2018 (Wed.)
The 1960s were a turning point for Japan that determined the country's course thereafter. At a time when publication of new weekly magazines was booming and journalism was in its heyday, Haruo Tomiyama was one of the photographers on the front lines. He worked on the Gendai gokan [The linguistic sense of our times] series in the Asahi Journal magazine, which started during the boom in 1964 with Tomiyama's photograph on the theme "overcrowding."
After teaching himself photography, Tomiyama worked as a commissioned photographer for the magazine Josei Jishin and the photography department of Asahi Shimbun Publications Inc., where he distinguished himself through the Gendai gokan series. This was a social commentary comprising photographs and essays by different individuals on the themes of various Japanese words that appeared frequently in the mass media of the day, such as "overcrowding," "togetherness," or "tolerance." Responsibility for the photographs in the series was shared among members of the Asahi Shimbun photography department, while the essays were penned by well-known writers such as Tadasu Iizawa and Kenzaburo Oe. The series became a hit for its shrewd satire of social conditions in Japan as the country was in the midst of rapid economic growth and standing on the brink of a revolution in values. Tomiyama's photographs in particular stood out for their distinctive interpretations of the words and their capacity for humorous expression, which made a huge impression on the magazine's readers. Tomiyama subsequently made this series his lifework and spent around 40 years taking photographs that depicted his times and popular words, publishing his works intermittently in a number of magazines under the Gendai gokan title.
The exhibition will display original prints selected and reproduced in 1998 by Haruo Tomiyama from the Gendai gokan series with which he is synonymous. Tomiyama described himself as a craftsman and expressed his own unique view of his profession in writing with the words, "There's no business like photography." Drawing on an idiosyncratic esthetic to capture a clear-eyed view of the times, Tomiyama's photographs remind us of photography's versatility as a medium that transcends words. In the present day, as we prepare to transition from Heisei into a new imperial era, revisiting these photographs that offer figurative depictions of the Showa Era (1926-1989) provides the perfect opportunity to look back at the progress Japan has made. Come and immerse yourself in Haruo Tomiyama's world of photographs that transcend words.

Explanation Sessions
Each day at 15:30, an explanation session of the Fujifilm Photo History Museum and the current photo exhibitions are held for retired Fujifilm staff for a period of approx. 30 minutes. All visitors to FUJIFILM SQUARE are also invited to attend these explanations sessions.
Time and days
Everyday at 15:30
(including weekends and public holidays; duration: approx. 30 minutes)
Venue
Fujifilm Photo History Museum
* please note that seating is not available
Admission
free
No prior application required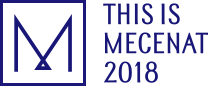 In 2018, the Photo History Museum was formally approved by the Association for Corporate Support of the Arts for its "contributions to society through the promotion of arts and culture" and was permitted to use the official "This is MECENAT2018" mark.