PHOTO HISTORY MUSEUM ~ History of Photography — more than 170 years ~
The Photo History Museum is a rare venue where you can learn about the history of photography and progress of cameras through viewing and touching exhibits. Enjoy our collection displayed in three categories.
The copies of exhibit catalog covering the history of photography are available at FUJIFILM SQUARE (1,000 yen including tax).
Current Exhibitions

Fujifilm Square Photo History Museum Exhibition
Japan's First Wild Bird Photographer:
100 Years Ago Kenji Shimomura Captured an Image of a Kingfishe
Date : July 1, 2020 — September 30, 2020
About a hundred years ago when Kenji Shimomura first successfully photographed wild birds, he also pioneered the photography of wild birds in their natural habitats in Japan. In the 1920s and 1930s when few people used photography to record wildlife, Shimomura toured the whole country from Northern Kuril Islands in the north to Amami Oshima and the Ogasawara Islands in the south to capture images of wildlife in their natural habitats, and of natural environments such as rural satoyama landscapes, remote islands, and wilderness areas that have now changed in striking ways.
Kenji Shimomura was born into an affluent family in Saga prefecture in 1903. In 1920, he enrolled in a preparatory course at the Faculty of Letters at Keio University, but ill health forced him to withdraw from the university the following year. Although he was reluctant to return home, that juncture became the springboard for his career in photography. Interested in wild birds since childhood, Shimomura embarked on a process of trial and error before successfully taking his first photograph of a wild bird in the garden of his home in 1922. The photograph of the common kingfisher perched on a tree branch is an item of historical interest and a milestone in the history of wild bird photography in Japan. Subsequently, Shimomura went on to photograph a succession of wild birds. Working under difficult conditions while using cumbersome equipment, Shimomura created photographs that are sometimes rich in poetic interest, but at other times, evoke the scientific gaze. With his encyclopedic knowledge of the habits of wild birds, Shimomura captured images of birds with sensitivity and a keen sense of esthetics, creating photographs that are the product of both superior photographic technique and a sense of artistry. In addition to photography, he also branched out into writing field guides to birds and travel journals and producing nature documentaries that popularized interest in wild birds and the natural environment. At the dawn of wild bird photography in Japan, his work influenced many among his contemporaries as well as subsequent generations. He also contributed much to ornithological research and development.
In collaboration with the Yamashina Institute for Ornithology, this exhibition presents approximately sixty original prints by Shimomura currently held in the Institute's collection. After Shimomura passed away, his heirs donated more than ten thousand items to the Institute, which continues to conserve and research the photographic material in its possession. As the years passed, only a small number of people were familiar with Shimomura, but in 2018 the first comprehensive exhibition of his work in Tokyo attracted considerable response and became a topic of conversation in many quarters. For the exhibition at Fujifilm Square, we have rearranged Shimomura's work to present the appeal of his photographs from a fresh perspective. The numerous masterpieces created out of Shimomura's love of nature and his insatiable passion for capturing wild birds in the moment act as a reminder of the appeal of his work, extolling the beauty of an artistic expression that has now been lost and replaced with convenience and ease.
We hope you will enjoy the world of beautiful wild bird photography and the outstanding photographic technique of Kenji Shimomura, the first wild bird photographer in Japan.
Explanation Sessions
Each day at 15:30, an explanation session of the Fujifilm Photo History Museum and the current photo exhibitions are held for retired Fujifilm staff for a period of approx. 30 minutes. All visitors to FUJIFILM SQUARE are also invited to attend these explanations sessions.
Time and days
Everyday at 15:30
(including weekends and public holidays; duration: approx. 30 minutes)
Venue
Fujifilm Photo History Museum
* please note that seating is not available
Admission
free
No prior application required
FUJIFILM SQUARE showroom wins award for excellence "Art of Moment Award" at Japan Mécénat Awards 2018.
[ Japan Mécénat Awards ]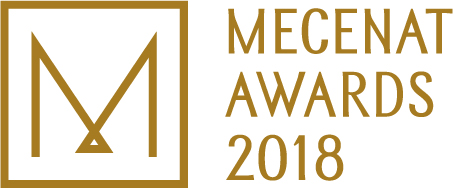 In 1991, the Association for Corporate Support of the Arts founded these awards, which recognize highly beneficial projects by corporations and corporate foundations for the support of the arts, with the aim of encouraging corporate patronage of artistic projects and increasing public interest in these activities.
The awardees are decided on the basis of an evaluation that covers the company's ingenuity and making use of its managerial resources, the involvement of the company in the arts, culture and the wider community, the company's attitude to continuing and expanding the activities, and the activities' degree of importance in contributing to the arts and wider culture.
This year's awards, entitled "This is MECENAT 2018", attracted 152 entrants. A town of third-party experts selected a total of seven awards, namely, the Grand Mécénat Award, five Awards for excellence and the Award Granted by the Commissioner for Cultural Affairs.