Ken Domon — Dual Perspectives
Ken Domon — Dual Perspectives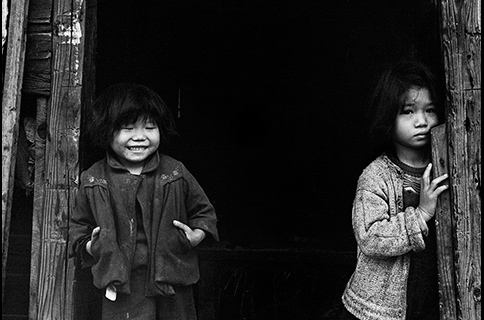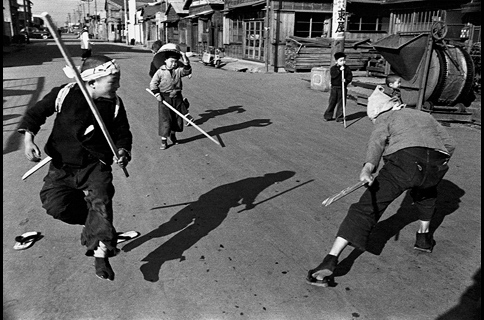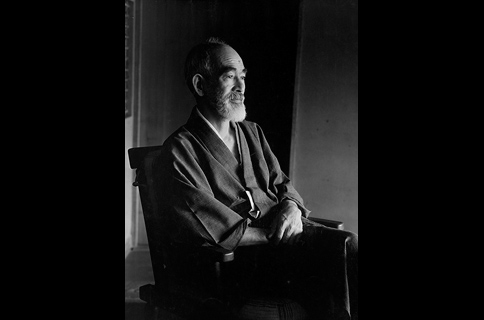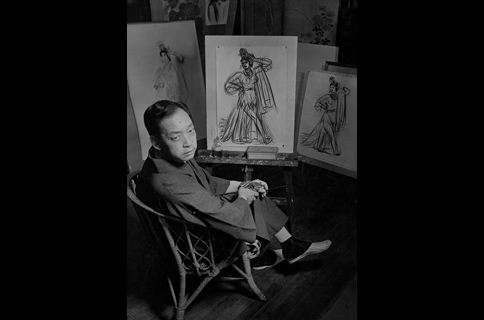 Please note that this exhibition closed on Monday, February 2, 2015
The Photo History Museum in FUJIFILM SQUARE is pleased to announce a two-part photo exhibition of selected works by leading Japanese photographer Ken Domon. The exhibition features a number of carefully selected photographs by Domon which feature human subjects. Each part will be displayed over a two-month period.
Part I of the exhibition runs from October 1 - December 1, 2014, and features Domon's efforts to capture the wide range of facial expressions of children. Domon initially rose to prominence with his prewar photo collection "Children of Izu," depicting the vitality and indomitable spirit of children from the Izu area playing together in the streets despite their straitened circumstances.
Domon was very fond of children, and often used to allow children to play around with his 35mm camera for 20-30 minutes until they got bored. Then, after the children returned to playing with each other, Domon would wait a short until they were absorbed in their own world of play and capture images of the children. When taking such photos, Domon often used to feel that he almost disappeared and just melted into the playful atmosphere. In each of the photos, the children appear bright-eyed and naturally playful, just as if their own father was taking the photo.
Part II of the exhibition, entitled "Appearances," runs from December 2, 2014 - February 2, 2015, and features portraits of leading celebrities in vintage prints.* These are images of people that Komon particularly wanted to photograph. He would take a large-format camera to the place where the photo was to be taken, and place it squarely before the subject. Such types of photo sessions often resulted in a variety of funny and interesting episodes.
* These are prints that were produced immediately after the photo session and personally approved by Domon himself. Accordingly, they have an extremely high scarcity value.
The poet Kotaro Takamura once remarked of Domon's works, "Domon has the uncanny ability to really get to the bottom of his subjects, whether human or otherwise. With the combination of the lens, which captures only the naked truth of a thing as it really is, and Domon's passionate nature, the subject appears to come under some form of attack.
Even though the overall focus of the exhibition is on "people," visitors will be able to appreciate the dual perspectives Domon used in his photography, and the completely different methods he used to capture his subjects.
Visitors to this exhibition will have the opportunity to appreciate the vintage prints that were produced immediately after the photo session and personally approved by Ken Domon himself. Accordingly, they have an extremely high scarcity value.
Profile
Ken Domon (1909-1990)
Born in Sakata City, Yamagata Prefecture, Ken Domon began studying in photographer Kotaro Miyauchi's studio in the Ueno district of Tokyo in 1933. From 1935 to 1939, Domon worked at Nihon Kobo, an organization that produced news photographs, where he focused taking photographs aimed at foreign audiences. With such photo collections as Hiroshima (1958) and The Children of Chikuho (1960), he established a reputation as one of Japan's leading photojournalists. His other great photographic love was Buddhist statuary and temples, with his most prominent work being the five-volume Koji Junrei (A Pilgrimage to Ancient Temples) which was compiled over a period of 12 years from 1963-75. In 1971, Koji Junrei earned Domon the prestigious Kikuchi Prize. In 1973, he was awarded the Medal with Purple Ribbon, and was made an honorary citizen of his birthplace Sakata City the following year. After suffering a series of strokes, Domon passed away in 1990. Sakata City also honored him by opening the Ken Domon Memorial Photographic Museum, which houses the complete collection of Domon's photographic works.
Name of exhibition
Ken Domon — Dual Perspectives
Dates and Time
Part 1: October 1 – December 1, 2014
"Children"
Part 2: December 2, 2014 – February 2, 2015
"Appearances,"
Dates and times
10:00 - 19:00 open everyday throughout duration of the exhibition (last entry: 18:50)
Venue
FUJIFILM SQUARE
Number of exhibits
A total of 40 photographic works (20 works in Part 1, and 20 works in Part 2)
Admission
Entry free
Organized by
FUJIFILM Corporation
Cooperation
Ken Domon Museum of Photography
Planning by
Crevis Inc.