Mika Ninagawa Photo Exhibition Perspectives of Mika Ninagawa through New Photographic Works
Mika Ninagawa Photo Exhibition
Perspectives of Mika Ninagawa through New Photographic Works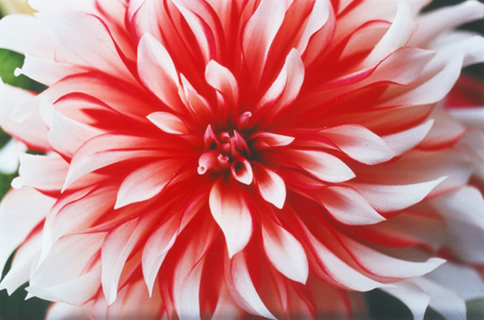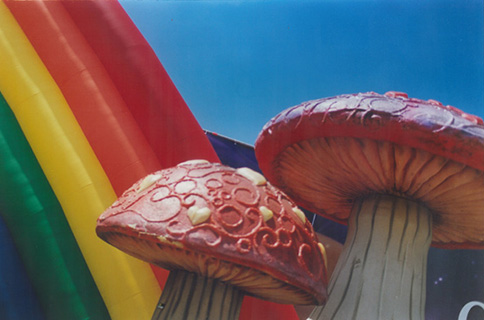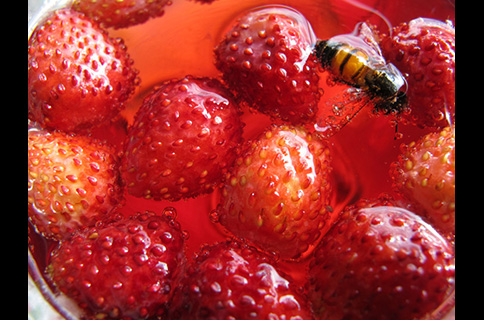 Please note that this exhibition closed on Wednesday, December 3, 2014
FUJIFILM SQUARE is pleased to announce a solo photo exhibition of selected works by leading Japanese photographer Mika Ninagawa, who has gained a broad fan base, especially among younger generations, for her artistic photographic expression and aesthetic and distinctive color sense. The exhibition entitled "Perspectives of Mika Ninagawa through New Photographic Works" runs from November 14 – December 3, 2014.
Although Mika Ninagawa is active in advertising and fashion photography, and is much in demand for photographic assignments of models, celebrities and fellow artists, she still finds the time and energy to create and publish her own photographic collections.
This photo exhibition features a selection of works that depict the flora and landscapes of places to which Ninagawa has traveled both within Japan and overseas. These unpublished works demonstrate the bold compositions and vivid colors that are hallmarks of Mika Ninagawa's photography.
With the late autumn chill and the gradual disappearance of brilliant colors from the natural environment, Ninagawa's vivid hues will transform the venue for the exhibition into a haven of warmth and brightness.
Profile
Mika Ninagawa (Photographer and Film Director)
Mika Ninagawa was born in Tokyo. As well as her active engagement in several branches of photography, she also releases numerous photographic collections each year. To date, she has published almost 80 photo collections. In 2007, she made her debut as a film director with the full-length movie Sakuran. The movie was widely acclaimed both in Japan and abroad, receiving a special invitation for a screening at the 57th Berlin International Film Festival and the 31st Hong Kong International Film Festival. In November 2008, her major retrospective exhibition Mika NInagawa: Earthly Flowers, Heavenly Colors opened in Tokyo Opera City Art Gallery before embarking on a nationwide tour, and was viewed by some 180,000 people. In 2012, NInagawa directed her second movie Helter Skelter, for which she was awarded the Kaneto Shindo Silver Prize. Other awards include the Hitotsubo Exhibition Grand Prix, the Kimura Prize for Photography and the Ohara Museum of Art Award (VOCA exhibition). In 2014, she was appointed to the Executive Board of the Tokyo Organising Committee of the Olympic and Paralympic Games.
Mika NInagawa official website
Name of exhibition
Mika Ninagawa Photo Exhibition
- Perspectives of Mika Ninagawa through New Photographic Works
Dates and Time
November 14 - December 3, 2014
Dates and times
10:00 - 19:00 open everyday throughout duration of the exhibition (last entry: 18:50)
Venue
FUJIFILM SQUARE
Admission
Entry free
Organized by
FUJIFILM Corporation
Cooperation
Tomio Koyama Gallery and Lucky Star Co., Ltd.