Noon Star — a photo exhibition by Takeshi Mizukoshi
Photo History Museum FUJIFILM SQUARE
Noon Star — a photo exhibition by Takeshi Mizukoshi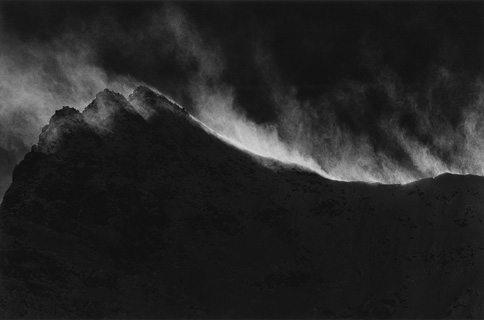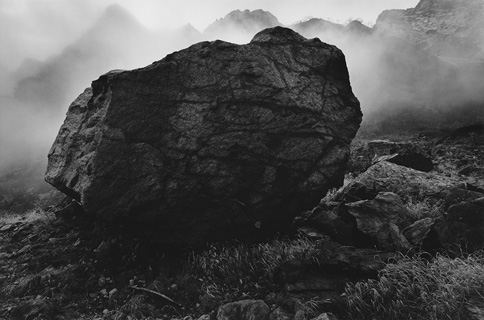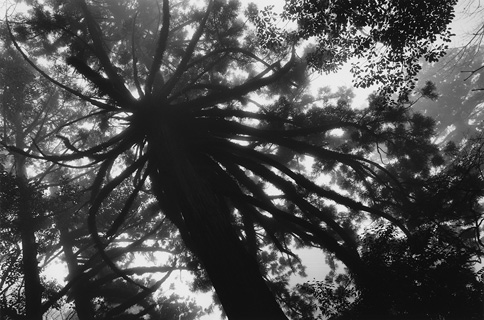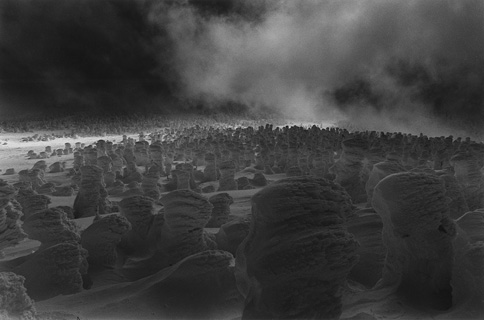 Please note that this exhibition closed on Tuesday, May 31, 2016
The Photo History Museum at FUJIFILM SQUARE is pleased to announce a two-part exhibition of photographic works by the internationally renowned photographer Takeshi Mizukoshi.
The Noon Star exhibition is divided into two parts to introduce selected images from the extensive body of works that Mizukoshi has built up over the past half century. The exhibition is composed entirely of monochrome prints including vintage prints that Mizukoshi developed himself some 40 years ago, and is divided into two separate themes: the Japanese Alps and Virgin Forests. The exhibition illustrates the earnest way in which Mizukoshi approaches his work, and his lifelong penchant for monochrome portrayals. The title of the exhibition "Noon Star" derives from a particular story that Mizukoshi once heard about a man who noticed a twinkling star in a darkened noon sky from beneath a sheer rock face. The exhibited works are the result of Mizukoshi's travels in pursuit of unknown nature typified by his search for a noon star that cannot always be seen even though it actually exists.
Takeshi Mizukoshi — profile
Born in 1938 in Toyohashi City, Aichi Prefecture. After dropping out of the Faculty of Forestry, Tokyo University of Agriculture, Mizukoshi worked as a naturalist and later as a mountain photographer after studying with the late Yukio Tabuchi. Published a large number of photo collections, and is the recipient of numerous awards including the Annual Award of the Photographic Society of Japan, the Ken Domon Prize, and the Minister of Education, Culture, Sports, Science and Technology's Award for Encouragement of the Arts. His works are displayed in a number of domestic and international museums and art galleries.
Name of exhibition
Noon Star — a photo exhibition by Takeshi Mizukoshi
Part 1 : Between Heaven and Earth — the Japanese Alps
Part 2 : Sanctuary of Prayer — Virgin Forests
Dates and Time
Part 1 : February 2 - March 31, 2016
Part 2 : April 1 - May 31, 2016
Dates and times
Open everyday from 10:00 - 19:00 (last entry: 18:50)
Venue
Photo History Museum, FUJIFILM SQUARE
Number of exhibits
25
Admission
Entry free
Organized by
FUJIFILM Corporation
Cooperation by
The Japanese Alpine Club,
Shinchosha Publishing Co., Ltd.,
Yama-kei Publishers Co., Ltd.

In 2016, the Photo History Museum was formally approved by the Association for Corporate Support of the Arts for its "contributions to society through the promotion of arts and culture" and was permitted to use the official "This is MECENAT 2016" mark.