A Million Steps — A joint photo exhibition by Ken Noguchi and Ryota Fujimaki
FUJIFILM SQUARE Photo Exhibition
A Million Steps — A joint photo exhibition by Ken Noguchi and Ryota Fujimaki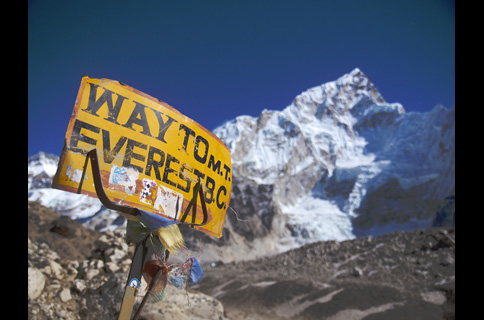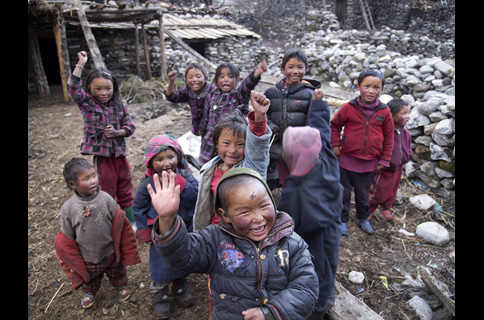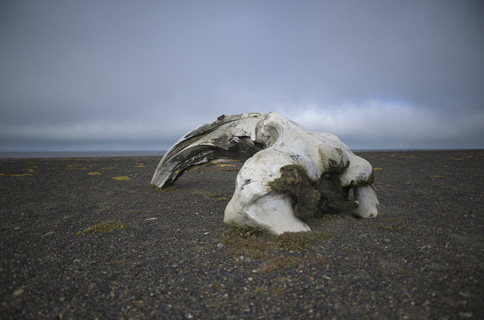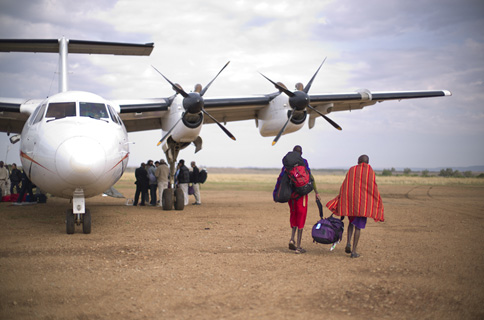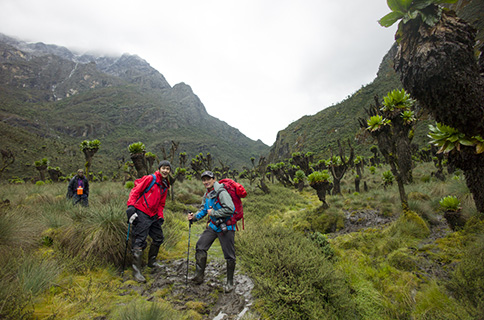 Please note that this exhibition closed on Wednesday, March 9, 2016
FUJIFILM SQUARE is pleased to announce a joint exhibition of photographs by renowned alpinist Ken Noguchi and popular musician Ryota Fujimaki entitled "A Million Steps." The exhibition runs from February 19 to March 9, 2016.
Alpinist Ken Noguchi once aspired to become a photographer, and his photographic portrayals of mountain scenery and local inhabitants have earned high acclaim. Musician Ryota Fujimaki became interested in photography during a nationwide tour in 2010 when members of his band Remioromen began taking photos of all the places they performed in. Noguchi and Fujimaki became friends and have since embarked on a series of travels together. The exhibition features photos from their journeys to the Himalayas, Alaska, Africa, Iceland, Australia and the US, and captures the range of emotions they felt at each of their destinations. Both Noguchi and Fujimaki will take part in a discussion session at the exhibition venue during the period of the exhibition.
Ken Noguchi — profile
Born in Boston, Massachusetts, USA, in 1973, Noguchi first became interested in mountaineering after reading Naomi Uemura's book, Seishin wo yama ni kakete (A youth spent in the mountains). He succeeded in climbing Mount Everest on his third attempt in 1999. At the age of 25, he became the youngest person ever to climb the highest mountains in each of the seven continents, achieving his quest in slightly less than ten years. Since then, he has devoted much of his time to environmental work, and particularly to removing garbage left on Mount Everest and Mount Fuji.
Since 2006, Noguchi has been active in a Japanese group that has established a fund to assist the families of Sherpas who have died in avalanches or other mountain-related accidents. In 2008, he set up the Manaslu Fund in Nepal to purchase ground for the construction of schools and accommodation facilities for local children. On April 25, 2015, he experienced firsthand the effects of the major earthquake that struck Nepal while climbing in the Himalayas, and provided several reports from the stricken areas. He quickly established a Himalaya Earthquake Relief Fund and continues to provide support to the affected areas including the provision of large-scale tents.
He has also been active in Okinawa, supporting efforts to collect the remains of those killed in WWII, and promoting the value and necessity of urgent preservation of the local biodiversity. In July, he published his photo collection Into the World, and held his first photo exhibition in May 2014 with the same title. His second photo collection, Dedicated to the Himalayas, is scheduled for release on February 2, 2016.
Ryota Fujimaki — profile
Born in 1980, and formed the band Remioromen with two friends he had known since elementary school. He is also the composer of most of the band's songs. The band's first release was the mini album Festa, which debuted in March 2003. The three-piece band had a string of hits, and was widely hailed for its originality. Among the group's hits are March 9, which was released in 2004, and the 2005 hit Konayuki (powdered snow), both of which remain immensely popular. In 2009, the band released a greatest hits album entitled Remioromen to great acclaim. The band was selected to perform in the 60th edition of the popular New Year TV programme Kohaku Uta Gassen.
Fujimaki first met alpinist Ken Noguchi during a joint magazine interview in 2010. The two gradually began to deepen their friendship and eventually decided to embark on a series of travels together to various destinations around the world. Since then, Fujimaki has been involved in the activities to remove garbage left on Mount Fuji. In 2012, he announced his intention to leave Remioromen to pursue a solo career, and in 2015 released the mini album Tabidachi no hi (Departure day). He has made many appearances at music festivals, events and school and campus festivals. His double A-sided single Taisetsu no hito / Hachi hun mae no bokura (An important person / Us eight minutes ago) was released on December 16. His debut photo exhibition Sightlines is scheduled to take place in February 2016.
Name of exhibition
A Million Steps — A joint photo exhibition by Ken Noguchi and Ryota Fujimaki
Dates and Time
February 19 to March 9, 2016
Dates and times
Open everyday from 10:00 - 19:00 (last entry: 18:50)
Venue
FUJIFILM SQUARE
Number of exhibits
Approx. 100
Related event
Discussion session with Ken Noguchi and Ryota Fujimaki
(scheduled for Saturday, February 20)
Admission
Entry free
Organized by
FUJIFILM Corporation

In 2015, the Photo History Museum was formally approved by the Association for Corporate Support of the Arts for its "contributions to society through the promotion of arts and culture" and was permitted to use the official "This is MECENAT 2015" mark.