A Taylor Swift Photo Collection Now or never. instax Gallery
A Taylor Swift Photo Collection
Now or never. instax Gallery

Please note that this exhibition closed on Thursday, October 25, 2018
The one and only photography in the world—
A photo exhibition featuring "Now or never." moments of the world-renowned artist, Taylor Swift will be held in Tokyo. The exhibition reveals Taylor's "Now" moments, with instax films capturing real expressions and the backstage of her concert tour.
Exclusive scenes from her latest world tour will also be unveiled. Visitors will have a chance to win a tour ticket for the TAYLOR SWIFT reputation STADIUM TOUR in Tokyo (20th-21st November, 2018).
About Taylor Swift
Taylor is a ten-time GRAMMY winner, a singer, songwriter, musician and producer.  She is the youngest person in history to win the music industry's highest honor, The GRAMMY Award for Album of the year and she is the first female solo artist to win this prestigious award twice.
Taylor Swift's critically-adored new album, reputation, was the biggest selling album of 2017 with almost 1.3 million albums sold in a seven-day period. Taylor is the only artist in history to have four consecutive albums sell over one million copies in their week of release.
Dates and Time
October 12 — October 25th, 2018   10:00 — 19:00
(closes at 14:00 on final day of exhibition / entrance closes 10 minutes before 19:00)
Venue
FUJIFILM SQUARE
Admission
Free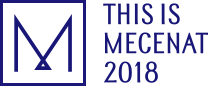 The Fujifilm Photo Salon and the Photo History Museum have been formally approved by the Association for Corporate Support of the Arts* for "contributions to society through the promotion of arts and culture" and are permitted to use the official "This is MECENAT 2018" logo.
* The Association for Corporate Support of the Arts was established in 1990 with the aim of actively encouraging corporate support for the arts. It is the only such organization in Japan.