Radiolaria — the wondrous forms of living creatures
Special Summer Holiday Event
Photo Exhibition
Radiolaria — the wondrous forms of living creatures
Skeletal frames of radiolarians as seen through an electronic microscope
(fossils extracted from stones at the bottom of the ocean).
Photo by Atsushi Matsuoka (Niigata University)

Skeleton of a radiolarian. Photograph of a stone taken from the ocean by the Shinkai 6500 submersible
— prepared as a specimen on a glass slide for use with an optical microscope.
(Photo courtesy of MicroWorldServices)

Model of a skeleton so beautiful it is like a work of art. Image taken with an electronic microscope.
(Glass-like skeleton, with a main mineral of silicon dioxide)
(Photo courtesy of Atsushi Matsuoka)

< Experience Event : Look >
Image of a living radiolarian
(Photo courtesy of Atsushi Matsuoka)

< Experience Event : Touch >
A restoration 3D model approximately 100 times larger than the original, created by Hayato Yokoyama

< Experience Event : Observe and photograph >
Take a photo using an optical microscope and a smartphone

< Experience Event : Make >
An example of radiolarian paper-cutting. Easy to make at home!
Please note that this exhibition closed on Thursday, August 22, 2019
FUJIFILM SQUARE is pleased to announce a special summer holiday event, the photo exhibition 'Radiolaria — the wondrous forms of living creatures', which runs from 9 to 22 August, 2019.
Plankton consists of diverse organisms that coast along ocean currents. Radiolaria are one of these many organisms. They are minute creatures measuring just a few millimeters in length, and are single cell organisms. They come in a diverse array of complex and beautiful shapes, and possess eye-catching mineral skeletons of mind-boggling formations.
The main mineral of the skeletons of humans and other vertebrates as well as some invertebrates is calcium phosphate. In contrast to this, the main mineral of the skeletons of radiolaria is silicon dioxide (SiO2), which is the same as quartz and glass. The reason these creatures possess such a skeletal frame is one of the wonders of evolution.
Fossils have been found in geological stratum of 500 million years ago and, if we include geological eras, there are over 10,000 species of radiolaria. Many of these still do not have a scientific name. Their diversity is one of their major attractions, and there are great expectations for future research.
These wondrous forms have attracted attention for many years. The detailed sketches of German naturalist Ernst Haekel (1834 — 1919) are particularly well known, and to mark the centenary of Haekel's passing, the world's first ever photo collection Radiolaria — wondrous forms of living creatures is being published, which records several species.
One fascinating aspect of this photo exhibition is the images of the mineral skeletons of radiolaria captured through an electronic microscope for research purposes. We are able to open up a whole new world by enlarging the images, which enables visitors to the exhibition to see skeletons measuring less than a millimeter with the naked eye. With super-enlarged images, visitors will be able to enjoy the beauty of these sculpted forms without missing even the minutest part.
The above photograph shows fossils extracted from stones found at the bottom of the ocean at a depth of over 6,000 meters by the Shinkai 6500 research submersible in 1993. These are from the Cretaceous period of the Mesozoic era. The fossils are in very good condition, and are an invaluable research resource for the global academic community. This photo exhibition is the world's first ever held on the subject of radiolaria.*
An 'experience event' will also be held at the exhibition venue, whereby visitors will be able to view images of living radiolaria, touch a three-dimensional model, observe the skeleton through an electronic microscope, and take photos with their smartphones. We will also be handing out leaflets entitled 'Radiolaria — the wondrous forms of living creatures' to elementary and junior high school students, to deepen their understanding of the exhibition's subject matter. The leaflets will also serve as valuable frame of reference in school-related independent research projects. We will also be distributing leaflets to all visitors containing instructions on how to make radiolaria shapes by paper-cutting. This is an exhibition which allows visitors to experience the world of radiolaria from a variety of perspectives.
A number of talk events will also be held during the exhibition. These include a discussion on evolution and breeding experiments by Professor Atsushi Matsuoka of Niigata University who is a world-leading authority on radiolaria, and a talk on the shapes of organisms and molding by Hayato Yokoyama, a molding artist and expert on radiolaria. Please see our website for further details and updates on these events.
Radiolaria are still to be found in oceans all over the world, and of course in the seas that surround Japan. Along with encouraging lots of people to realize that the world in which such forms of life exist is close to the their everyday world, and that nature is capable of creating such beautiful shapes and designs, we would also like to provide an opportunity for visitors to marvel at the world of science thanks to the technologies that make the creation of electronic microscopes possible. Most of all, we very much hope the exhibition will serve as an opportunity for children to ponder some of the unexplained mysteries of life and appreciate the wonder of evolution.
* Source : research conducted by Professor Atsushi Matsuoka, Niigata University.
Organized by : FUJIFILM Corporation
Planning by : STUDIO PORCUPINE
Supported by : Alicekan Co., Ltd. , the Minato City Board of Education
Cooperation by : Niigata University , Society for Science on Form, Japan , RC GEAR, and MicroWorldServices , TOKYO INSHOKAN PRINTING CO.,LTD.
1. Tokyo Photo Exhibition
Title
Special summer holiday event
Radiolaria — wondrous forms of living creatures
Photographer
Atsushi Matsuoka, Professor of Earth Sciences, Niigata University
Number of photos on display
Approx. 40 images (provisional)
Dates and times
August 9 — 22, 2019 (open everyday throughout duration of exhibition)
10:00 — 19:00 (closes at 16:00 on final day of exhibition; last entry: 10 minutes before closing)
Venue
FUJIFILM SQUARE
Admission
Free
2. Related events in Tokyo
Details

1) Talk shows (suitable for children and adults)

'The wondrous forms of organisms — a scientist's perspective'


By Prof. Atsushi Matsuoka, radiolaria researcher
August 10 — 11 at 15:00 (event last for approx. 40 minutes)

'The fun of the molding the shapes of living creatures'


By Hayato Yokoyama, a molding artist and expert on radiolaria
9, 11, 13, 15, 17, 19 and 21 August at 13:00 (event last for approx. 40 minutes)

2) Distribution of leaflets for free research (for elementary and junior high school children)

a) For writing 'radiolarian — the wondrous forms of living creatures'
b) Instructions on paper-cutting radiolaria shapes


August 9 — 22, 2019
10:00—19:00 (closes at 16:00 on final day of exhibition) leaflets distributed at various times

Venue
Space No. 2, photo exhibition venue, Fujifilm Photo Salon Tokyo
Admission
Free
No reservations required
3. Osaka Photo Exhibition
Venue
Fujifilm Photo Salon Osaka
Dates and times
September 13 — 19, 2019 10:00—19:00
(closes at 14:00 on final day of exhibition; last entry 10 minutes before closing)
Admission
Free
Related event

Expert discussion on radiolaria at the Fujifilm Photo Salon Osaka

September 14, 2019 15:00 (event lasts for approx. 40 minutes)
Please note that the above date and time may be subject to change,
please visit our website for updated information
Admission free, no reservations required
* Please feel free to take photos of the photo exhibition, and share them on your social media accounts. However, please do not take photos of the images on display. In addition, please do not take videos or photos of other visitors to the exhibition. Thank you for your kind cooperation.
Experience Event

Profile — Atsushi Matsuoka
Born in 1958 in Hyogo Prefecture. Matsuoka entered Osaka City University with a view to studying ammonites. However, during his studies, research on radiolaria caused a major redefinition of the views of the academic community on Japanese geology. After coming into contact with this 'radiolaria revolution', Matsuoka changed his research focus to radiolaria. He graduated with a science degree after researching the formation of accretionary wedges in plate tectonics. Matsuoka took up a post as a lecturer at Niigata University in 1987, and served as an associate professor before becoming a professor. From 2014 to 2017, he served as the President of the International Association of Radiolarian Paleontologists.
Profile — Hayato Yokoyama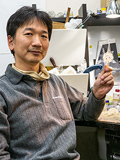 Organism molding artist and jewelry designer. Based on the concept of a museum of things no larger than the palm of a hand, he creates silver molds of skeletons and the beautiful and fascinating forms of various organisms. Yokoyama's relentless pursuit of accuracy has attracted the attention of the natural history academic community, and he has produced models for exhibit at several museums. He is fascinated by the complex and delicate forms of radiolaria, and works with researchers to produce models in silver and resin.
Photo collection Radiolaria — wondrous forms of living creatures

Scheduled to be published in July 2019 by Alicekan Co., Ltd.
Produced by STUDIO PORCUPINE
http://www.studio-porcupine.com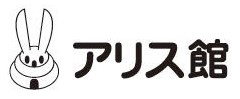 [ Japan Mécénat Awards ]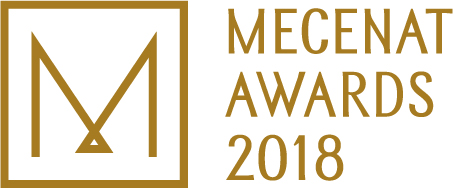 In 1991, the Association for Corporate Support of the Arts founded these awards, which recognize highly beneficial projects by corporations and corporate foundations for the support of the arts, with the aim of encouraging corporate patronage of artistic projects and increasing public interest in these activities.
The awardees are decided on the basis of an evaluation that covers the company's ingenuity and making use of its managerial resources, the involvement of the company in the arts, culture and the wider community, the company's attitude to continuing and expanding the activities, and the activities' degree of importance in contributing to the arts and wider culture.
This year's awards, entitled "This is MECENAT 2018", attracted 152 entrants. A town of third-party experts selected a total of seven awards, namely, the Grand Mécénat Award, five Awards for excellence and the Award Granted by the Commissioner for Cultural Affairs.