The Photographs of Osamu Kobayashi: Perspectives on Ryotaro Shiba's On the Highways Series Experiencing History, Landscape, and Culture on Foot with Penetrating Insight into the Times
FUJIFILM SQUARE Exhibition
The Photographs of Osamu Kobayashi:
Perspectives on Ryotaro Shiba's On the Highways Series
Experiencing History, Landscape, and Culture on Foot with Penetrating Insight into the Times
Shirahige Shrine (Takashima, Shiga, Japan)

Kurosaki Church (Kamikurosaki-machi, Nagasaki, Japan)

Gobi Desert (Mongolia)

Mount Wakakusa (Nara, Japan)

Red Gate of the University of Tokyo (Japan)

Kutsuki (Takashima, Shiga, Japan)
Please note that this exhibition closed on Wednesday, November 20, 2019
FUJIFILM SQUARE is pleased to present an exhibition by Osamu Kobayashi, who has spent many years photographing subjects associated with author Ryotaro Shiba. The exhibition will run from November 1 to 20, 2019.
For 13 years, Kobayashi has been taking photos for the popular "Ryotaro Shiba Series" published in the Shukan Asahi (Weekly Asahi) magazine, depicting the worlds created in Shiba's literary works through photographs. Although Kobayashi did not personally meet Shiba before the latter passed away, he has traveled to related locations with Shigetoshi Murai, who was the last editor of Shiba's serialized travel essays, Kaido wo yuku (On the roads). In that capacity, Kobayashi has photographed many of the original scenes described by the author.
Shiba started the Kaido wo yuku series in 1971 and continued for 25 years, publishing it in Shukan Asahi until his death in 1996. A masterpiece of the travelogue genre, the series can fairly be considered his life's work. Where did the Japanese come from? What kind of history has Japan experienced, and what are the sources of its culture? These are the questions Shiba sought to answer as he took hiking trips to investigate the history, landscape, and culture of Japan, traveling from Hokkaido in the north to Okinawa in the south and even overseas to countries like Ireland, the Netherlands, and Mongolia. In the series, Shiba's musings freely traverse time and space, offering penetrating insights into the times and connecting organically with the worlds of his novels, including Ryōma!, Clouds above the Hill, Kunitori monogatari (Tale of national conquest), and Moeyo ken (Burn, O sword). A crystallization of Shiba's literary essence, the Kaido wo yuku series also provides significant inspiration for Kobayashi's photographs.
This exhibition features about 90 photographs on Kaido wo yuku themes, carefully selected from among the vast number of photographs taken by Kobayashi over many years. Many of them are widely known and loved as cover photos for the paperbacks of the Kaido wo yuku series and as accompanying images for the Shukan Shiba Ryotaro (Weekly Ryotaro Shiba) book series. The photographs have been reorganized under rubrics such as "Religion" and "Words," and newly reproduced as silver halide prints. Heightening viewers' sensibilities, they capture with clarity and delicacy the moment when Shiba's literary world emerges from the modern scenery. Transcending time, they bring that world to vibrant life. When Kobayashi's perspective overlays Shiba's, the photographs give rise to Shiba's very spirit and open a new door to his oeuvre.
Ryotaro Shiba's world has achieved enduring popularity, and we invite exhibition guests to experience Kaido wo yuku's fresh appeal generated by Kobayashi's photographs.
Profile — Osamu Kobayashi
Born in Gunma Prefecture in 1966. He graduated from the Department of Letters, Course of English and American Literature, at Rikkyo University and joined the Asahi Shimbun Company in 1990. As a member of the Published Photography Department, he has taken photos for Asahi Graph, Shukan Asahi, and other publications. Major exhibitions of his work include the Roads Ryotaro Shiba Walked exhibition (a two-man show with illustrator Mitsumasa Anno held in the Kinokuniya Shinjuku bookstore, Maruzen Marunouchi bookstore, and Shisei Kuwabara Photographics Museum in 2007); and the Photographs of Osamu Kobayashi: Ryotaro Shiba's World exhibit (held in the Concourse Gallery on the second floor of the Asahi Shimbun Company's Tokyo head office in 2018). In 2003, 2017, 2018, and 2019, Kobayashi won the Japan Magazine Photographers Association Grand Prize. Currently, he serves as the head of the Photography Department at the Asahi Shimbun Publications Inc.
Name of the Exhibition
FUJIFILM SQUARE Exhibition
The Photographs of Osamu Kobayashi: Perspectives on Ryotaro Shiba's On the Highways Series
Experiencing History, Landscape, and Culture on Foot with Penetrating Insight into the Times
Dates
November 1 — 20, 2019
10:00 — 19:00 (last entry ten minutes before closing),
open every day throughout the exhibition
Venue
FUJIFILM SQUARE
Admission
free
* This exhibition is being held as a corporate MECENAT event, and we are pleased to announce that admission will be free to enable more people to attend the exhibition.
No. of exhibits
Approx. 90 exhibits
Organized by
FUJIFILM Corporation
Special cooperation
Shiba Ryotaro Memorial Foundation
Cooperation by
Asahi Shimbun Publications Inc. and Editing Department of Shukan Asahi
Supervisor
Shigetoshi Murai (member of the Shukan Asahi editorial board)
Supported by
Minato City Board of Education
Planning by
PhotoClassic, Inc.
<Events during the exhibition>
Informal Talks
Osamu Kobayashi and Shigetoshi Murai (member of the Shukan Asahi editorial board and former editor of the Kaido wo yuku series) will share anecdotes about photographing and travelling for "Ryotaro Shiba Series."
Date and times
November 9 and 10, 2019.
Doors open at 13:00; talk begins at 13:30 (expected to end at 15:00)
Venue
FUJIFILM SQUARE, 2nd floor, in a specially prepared room
Admission
free
No reservation required
Details and application method will be provided on the FUJIFILM SQUARE website in early October.
Please be aware that event content is subject to change and cancellation.
Traveling Exhibition
| | |
| --- | --- |
| Venue | Fujifilm Photo Salon Osaka |
| Dates | April 3 — 22, 2020 |
| Accompanying events | Informal talks (schedules to be determined) |
[ Japan Mécénat Awards ]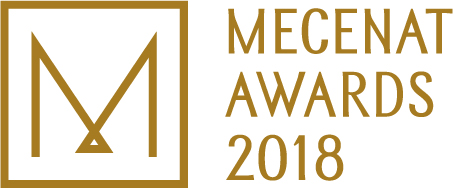 In 1991, the Association for Corporate Support of the Arts founded these awards, which recognize highly beneficial projects by corporations and corporate foundations for the support of the arts, with the aim of encouraging corporate patronage of artistic projects and increasing public interest in these activities.
The awardees are decided on the basis of an evaluation that covers the company's ingenuity and making use of its managerial resources, the involvement of the company in the arts, culture and the wider community, the company's attitude to continuing and expanding the activities, and the activities' degree of importance in contributing to the arts and wider culture.
This year's awards, entitled "This is MECENAT 2018", attracted 152 entrants. A town of third-party experts selected a total of seven awards, namely, the Grand Mécénat Award, five Awards for excellence and the Award Granted by the Commissioner for Cultural Affairs.