There was a man called Gocho Shigeo 1946-1983
Photo History Museum FUJIFILM SQUARE
There was a man called Gocho Shigeo 1946-1983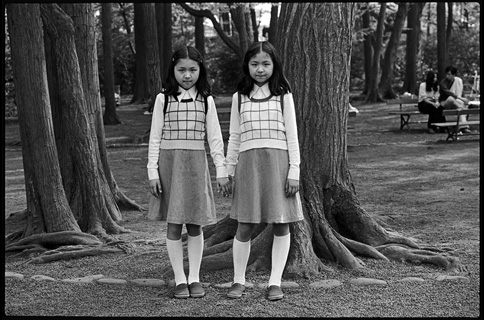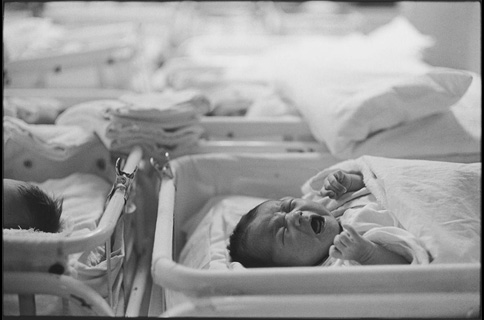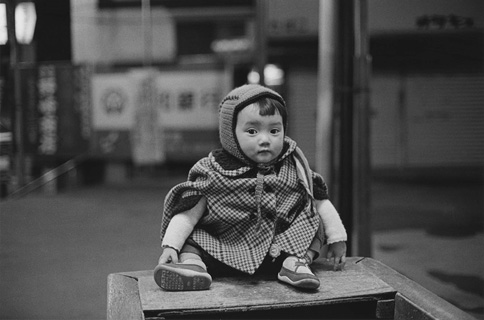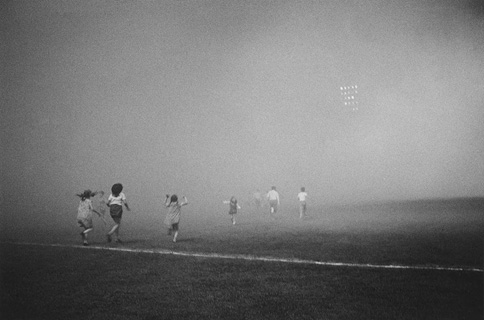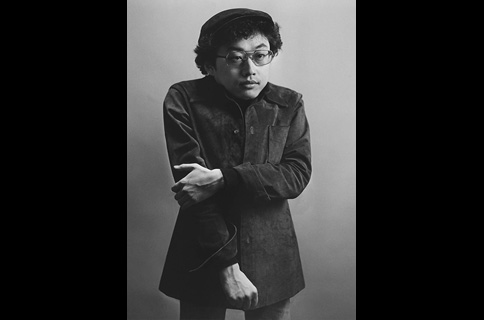 Please note that this exhibition closed on Wednesday, Dec 28, 2016
The Photo History Museum at FUJIFILM SQUARE will hold an exhibition of Photographs by 'There was a man called Gocho Shigeo 1946-1983', from October 1st to December 28th, 2016.
There was a photographer called Gocho Shigeo. He left this world prematurely at the age of 36. Nevertheless, he gained a lot of attention; During the 1970s, a fertile period that saw a variety of new photographic expressions and in whose development and deployment he played an important role.
Gocho Shigeo was born 1946 in Niigata Prefecture. Falling ill with Pott's disease (vertebral tuberculosis) at the age of 3, he was forced to wear a cast to stabilize his lower body over a long period of time. It was a measure that influenced his growth and led him to lead a life with a physically disabled body. A major turning point for the young Gocho, who showed great talent in the field of design, was the encounter with photographer Kiyoji Otsuji at the Kuwasawa Design School after graduating from Highschool. Otsuji was an important figure in the post-war art world and was also a distinguished supporter and educator of many of those artists that later founded a new generation of Japanese photography and art more generally. "As a teacher, ignoring and not supporting this talent I would have committed a crime". The passion emanating from Otsuji's recollection of his encounter with Gocho also fueled his persuasion of him, which in turn led Gocho to not only pursue a career as designer but also set him onto the path to become the photographer we know him as today.
Subsequently Gocho, who found himself a new world of creation behind and in front of the camera, began to actively take part in Japan's photographic scene by publishing works in photographic magazines; works that soon attracted the attention of renowned photographers and critics. His casual photographs of children, his family and friends — his photographic subjects gazing at us from within his quiet and matter-of-fact works mirror Gocho's life-long inquiry into the personal relation between the 'self' and 'others'. In his gaze, shaped by the experience of his handicapped self being not only the one looking but constantly also the 'other' being looked at, we find an uncontrived look at the world coexisting with a yet deep insight into the workings of the world.
This exhibition traces the ways Gocho was looking at the world, from his earliest works until his premature death by presenting selected monochrome images from series such as 'Every day', 'Childhood' and 'SELF AND OTHERS'. In recent years Gocho has become the subject of re-evaluation and we hope that you, too, in the world he shows us, (re-)discover yourself in the 'other'.
Gocho Shigeo — profile
Gocho Shigeo was born November 2nd, 1946, as the second son of a hardware merchant in the district of Kamo (now the City of Kamo) of Minamikanbara County in Niigata prefecture. After falling ill with Pott's disease (vertebral tuberculosis) at the age of 3, he spends nearly a whole year in bed. In his teens, several of his works get selected for various art and poster exhibitions. In 1965, after graduating from the Niigata Prefectural Sanjo Business High School, Gocho enters the Living Design Department of Kuwasawa Design School where he finally proceeds to the Photography Department and graduates in 1968. He continues to take photographs while working as designer. 1977, he self-publishes a collection of images under the title 'SELF AND OTHERS' (Hakuakan, Nagoya). In 1978 he wins the Newcomer Award of the Photographic Society of Japan for this collection and its subsequent exhibition. In 1983 he returns home due to his worsened physical condition, but despite continuous efforts to improve his condition, dies on June 2 of heart failure. He was 36 years old. A retrospective exhibition under the title 'Shigeo Gocho 1946-1983' was held 2004 at The Niigata City Museum of Art, The Yamagata Museum of Art and Mitaka Civic Art Gallery. In 2000, director Sato Masato releases his documentary on Gocho, which he named after his 1977 photo-collection 'SELF AND OTHERS' and received wide acclaim. In 2013 saw the publication of his photo-collection 'Children' (Hakusuisha, Tokyo) and a newly designed edition of the 'Familiar Street Scenes' (Yagisha, Tokyo).
Name of exhibition
'There was a man called Gocho Shigeo (1946-1983)'
An exhibition of works by photographer Gocho Shigeo, presented and hosted by The Photo History Museum at FUJIFILM SQUARE
Period
October 1st , 2016 (Saturday) - December 28th, (Wednesday)
Opening Hours
Open everyday from 10:00 - 19:00 (last admission 18:50)
Venue
Photo History Museum, FUJIFILM SQUARE
Number of exhibited works
30
Admissions
Entry free
Organisation
FUJIFILM Corporation
Cooperation
MIURA Kazuto
Collaboration
The Minato-ku Board of Education
Planning and Production
Contact Co., Ltd.
Events during the exhibtion :
1. Screening of the documentary 'SELF AND OTHERS' with a follow-up lecture by photography critic Iizawa Kotaro
Part 1 : Screening of 'SELF AND OTHERS' (SATO Makoto, 2000, 53 min.)
Part 2 : Lecture 'On Gocho Shigeo and his collection SELF AND OTHERS', Iizawa Kotaro, photography critic
'SELF AND OTHERS', shot by director Sato Makoto (1957-2007; renowned internationally for works such as 'Living on the River Agano', 1993) in 2000, 17 years after Gocho's death, is an out-of-the-box documentary that received wide acclaim. Sato refrains from using any kind of interviews with people Gocho knew, but instead offers a collage of Gocho's works, footages of places appearing in his photographs, original voice recordings, letters and manuscripts by the artists. After the screening, photography critic IIZAWA Kotaro, who is not only one of the leading figures behind the recent re-evaluation of Gocho's work but also was acquainted with director Sato, will give a talk on Gocho and his work.
Date
November 5th , 2016 (Saturday) 13:30-15:30 (admission from 13:00)
Venue
FUJIFILM SQUARE 2F
Admissions
Free
Max. number of participants
150 (Registration required)
Reservations can be made by telephone or directly at FUJIFILM SQUARE
TEL : 03-6271-3350 (Reception hours 10:00-18:00)
Collaboration
Eurospace
Events during the exhibtion :
2. Gallery Talk by photographer Miura Kazuto, friend to Gocho since his days at the Kuwasa Design School and developed the prints for this exhibition
Date
November 26th , 2016 (Saturday), 14:00-14:30 and 16:00-16:30
Venue
The Photo History Museum at FUJIFILM SQUARE
Admissions
Free
* No registration required

In 2016, the Photo History Museum was formally approved by the Association for Corporate Support of the Arts for its "contributions to society through the promotion of arts and culture" and was permitted to use the official "This is MECENAT 2016" mark.