FUJIFILM PHOTO SALON
A photo gallery that aims to further enhance the culture of photography and communicate the wide-ranging appeal of photographs through regular photo exhibitions of the highest quality genres. Weekly exhibitions feature carefully selected photographic works by both professional and amateur photographers based on the power of photographic expression and general appeal of the works. Come along to the FUJIFILM PHOTO SALON and take your time to peruse the carefully selected photos on display.
We accept applications from potential exhibitors at FUJIFILM PHOTO SALON.
FUJIFILM PHOTO SALON is a space that was established to respond to the everyday patronage of FUJIFILM products. We would like the museum to be a place for people to see photos and for making photos more popular.
※For further details of exhibition schedules and applications to have your own photo exhibition featured, please see the FUJIFILM SQUARE website or contact staff at FUJIFILM SQUARE directly.
FUJIFILM SQUARE showroom wins award for excellence "Art of Moment Award" at Japan Mécénat Awards 2018.
[ Japan Mécénat Awards ]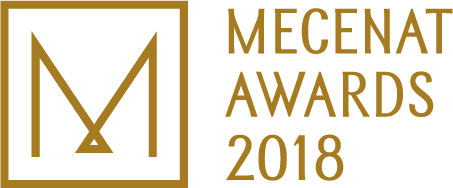 In 1991, the Association for Corporate Support of the Arts founded these awards, which recognize highly beneficial projects by corporations and corporate foundations for the support of the arts, with the aim of encouraging corporate patronage of artistic projects and increasing public interest in these activities.
The awardees are decided on the basis of an evaluation that covers the company's ingenuity and making use of its managerial resources, the involvement of the company in the arts, culture and the wider community, the company's attitude to continuing and expanding the activities, and the activities' degree of importance in contributing to the arts and wider culture.
This year's awards, entitled "This is MECENAT 2018", attracted 152 entrants. A town of third-party experts selected a total of seven awards, namely, the Grand Mécénat Award, five Awards for excellence and the Award Granted by the Commissioner for Cultural Affairs.