PAST ACTIVITIES AT FUJIFILM SQUARE
FUJIFILM Corporation has continuously contributed to activities such as communicating the
magnificence, the pleasure and the emotion of photography as well as the importance of
retaining photographs in order to support and foster "Photo Culture" since its founding.
Now we present the history of our activities in relation to FUJIFILM SQUARE.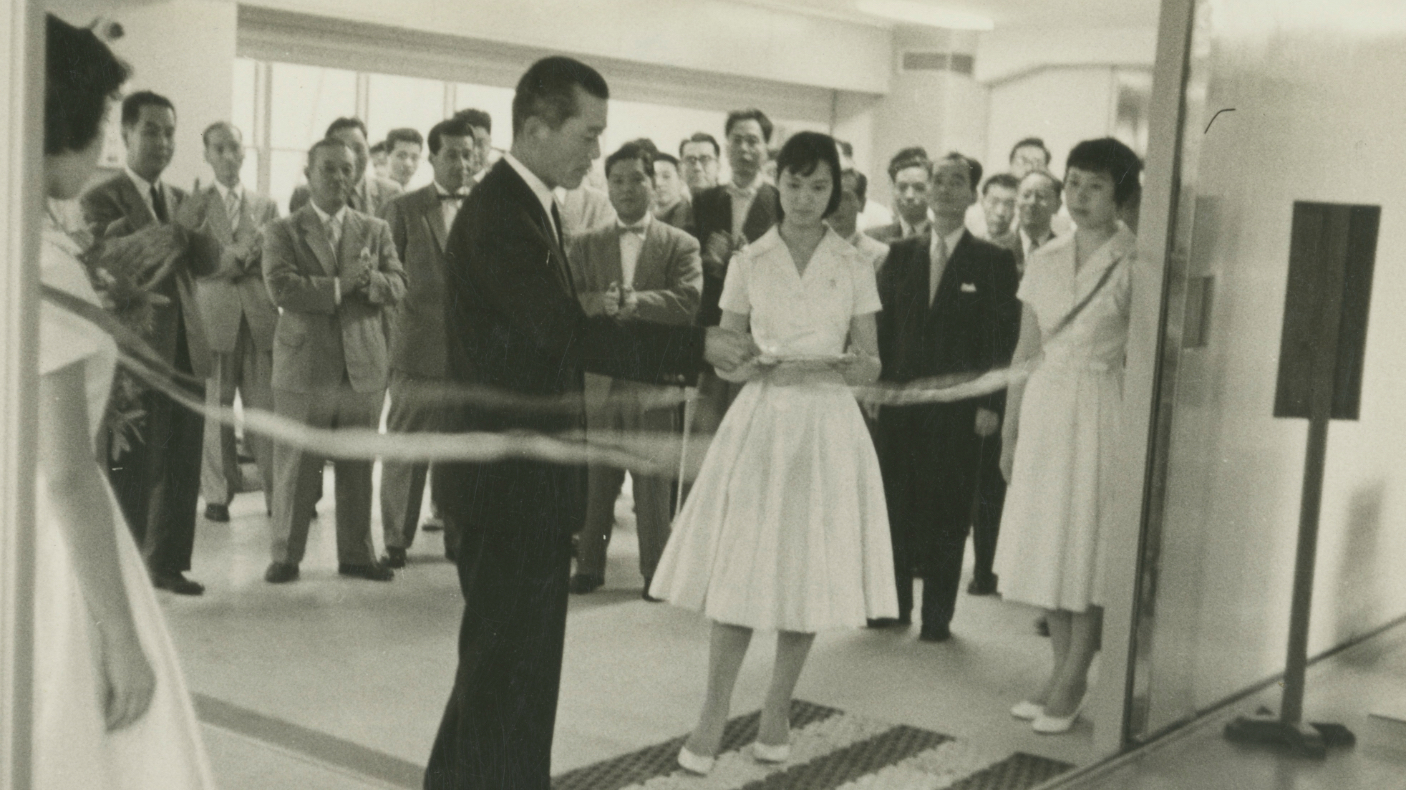 Opening of FUJI PHOTO SALON
FUJI PHOTO SALON, the predecessor of FUJIFILM SQUARE, was opened in Ginza as a place to exhibit excellent photographs taken by professionals as well as amateur photographers.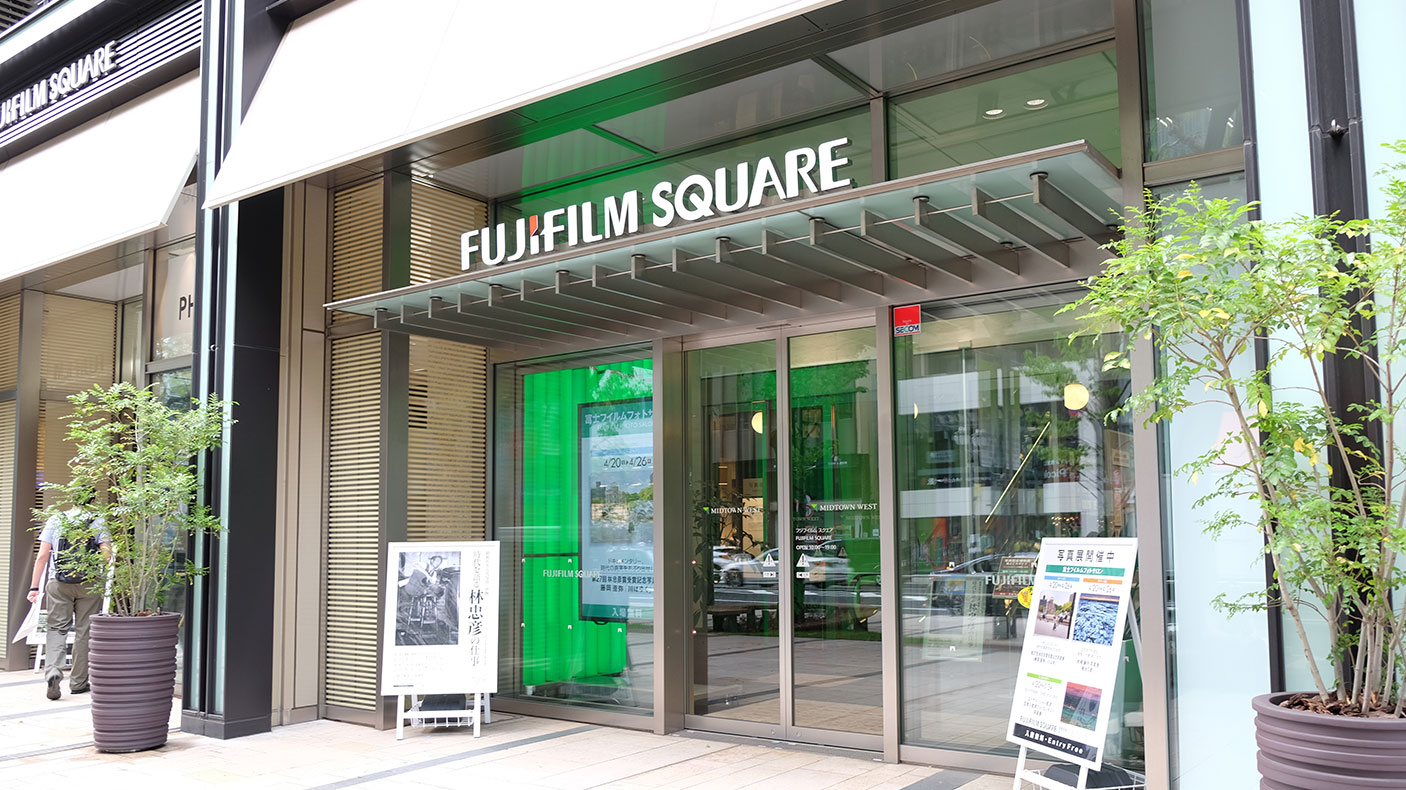 Opening of FUJIFILM SQUARE
"FUJIFILM SQUARE", a multi-purpose showroom, was opened at the same time as the transfer of headquarters to Tokyo Midtown (Roppongi), with the "PHOTO HISTORY MUSEUM" presenting the history of photography and the evolution of cameras in addition to the "FUJIFILM PHOTO SALON" formerly known as the "FUJI PHOTO SALON". Since its opening, photo exhibitions have been held up to 1,500 times in total, with over seven million visitors of all ages.*
* as of July, 2021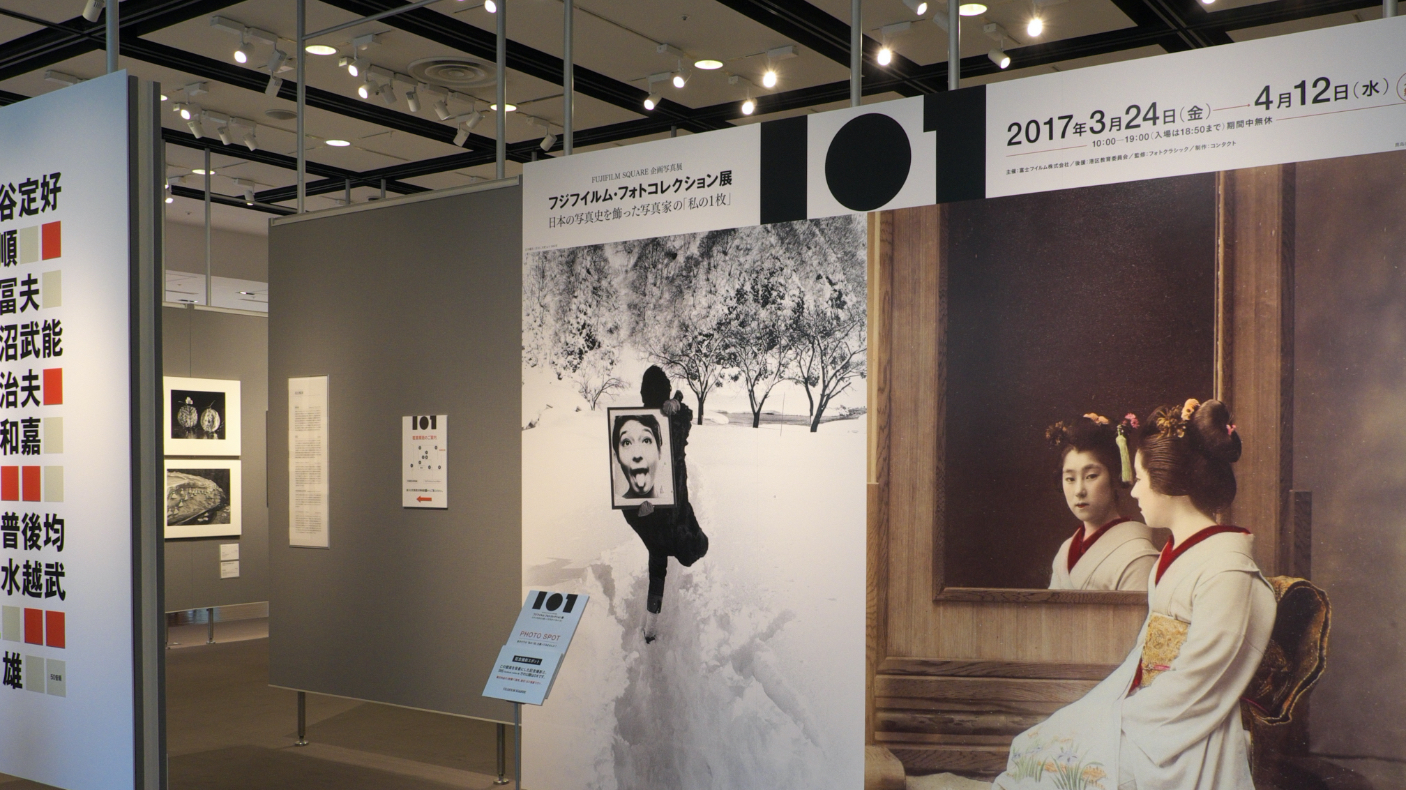 FUJIFILM Photo Collection
The best photographs by each of 101 photographers, representing the history of Japanese photography from late Edo and Meiji periods to the present, have been stored as ""FUJIFILM Photo Collection"" commemorating the 80th anniversary.
These photographs are exhibited not only at FUJIFILM SQUARE, but at museums all over Japan, helping photographers present their artistic values and providing a systematic understanding of the history of Japanese photography.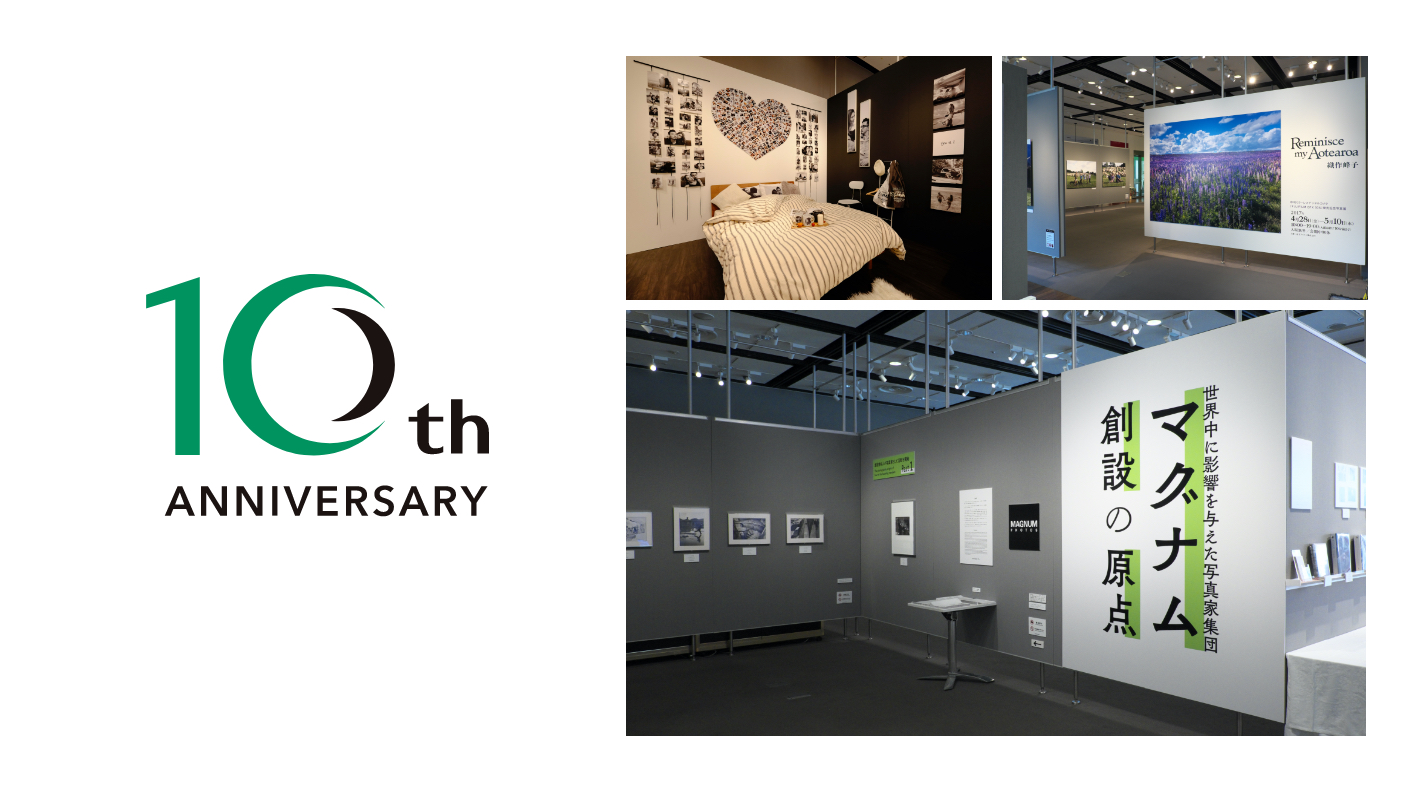 Photo Exhibition Commemorating the 10th Anniversary of its Opening
Twelve special photo exhibitions commemorating the 10th anniversary of the opening of FUJIFILM SQUARE were held over one year featuring "the past, present and future of photography" under such three themes: "history", "present" and "tomorrow" of photography.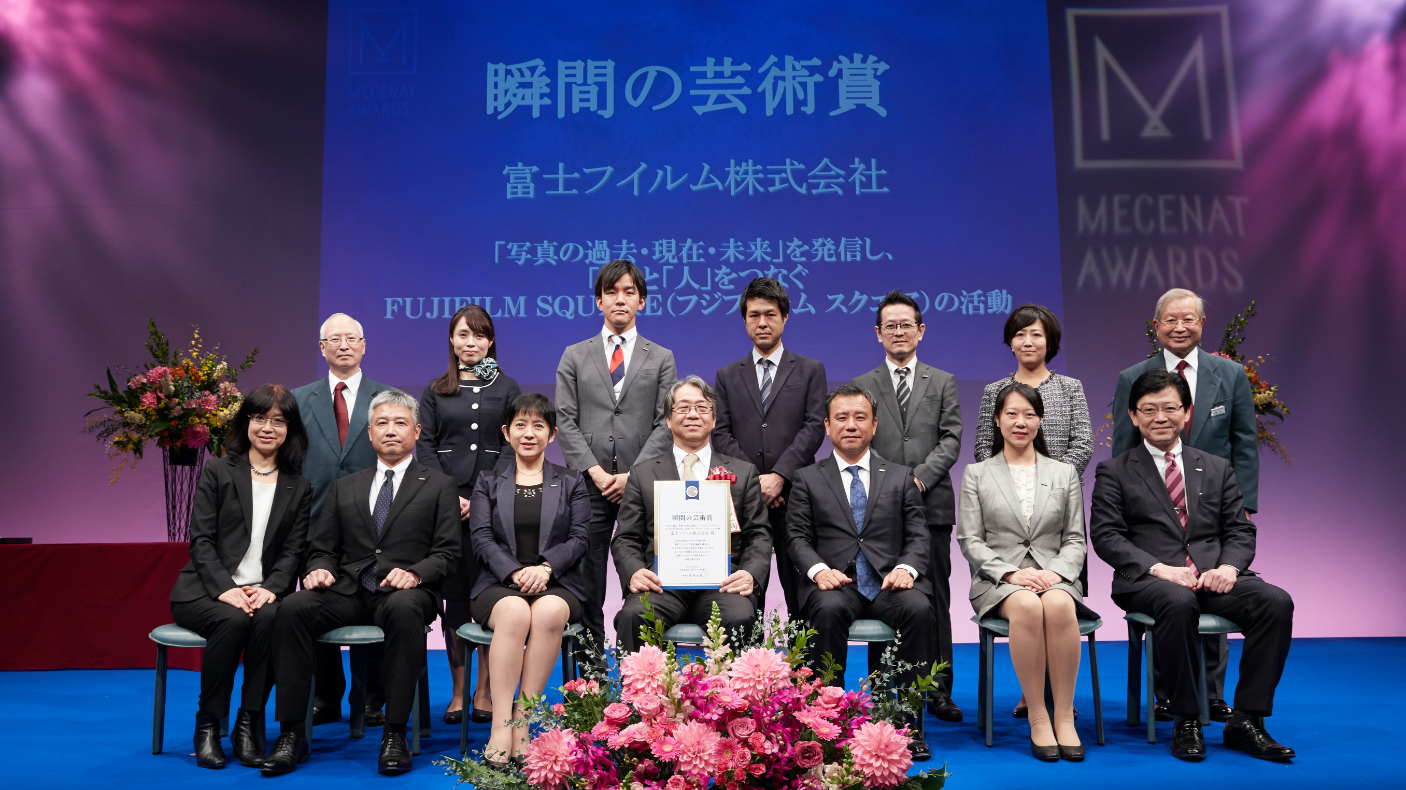 Award for Excellence "Art of Moment Award" at Japan Mécénat Awards 2018
Received the award for excellence ""Art of Moment Award"" at Japan Mécénat Awards 2018 organized by the Association for Corporate Support of the Arts for the activities at FUJIFILM SQUARE. The award was presented in recognition of our long-time contribution to popularization and development of the photo culture by providing a place to exhibit and appreciate photographs, enabling emotional experiences connecting people's hearts, as well as our continuous efforts to pursue the possibility of inheriting and fostering photography as cultural assets by offering an opportunity to exhibit precious photographs having timeless values, and by furthermore presenting recordability and artistic quality, which are the essence of photography, to fit with the times.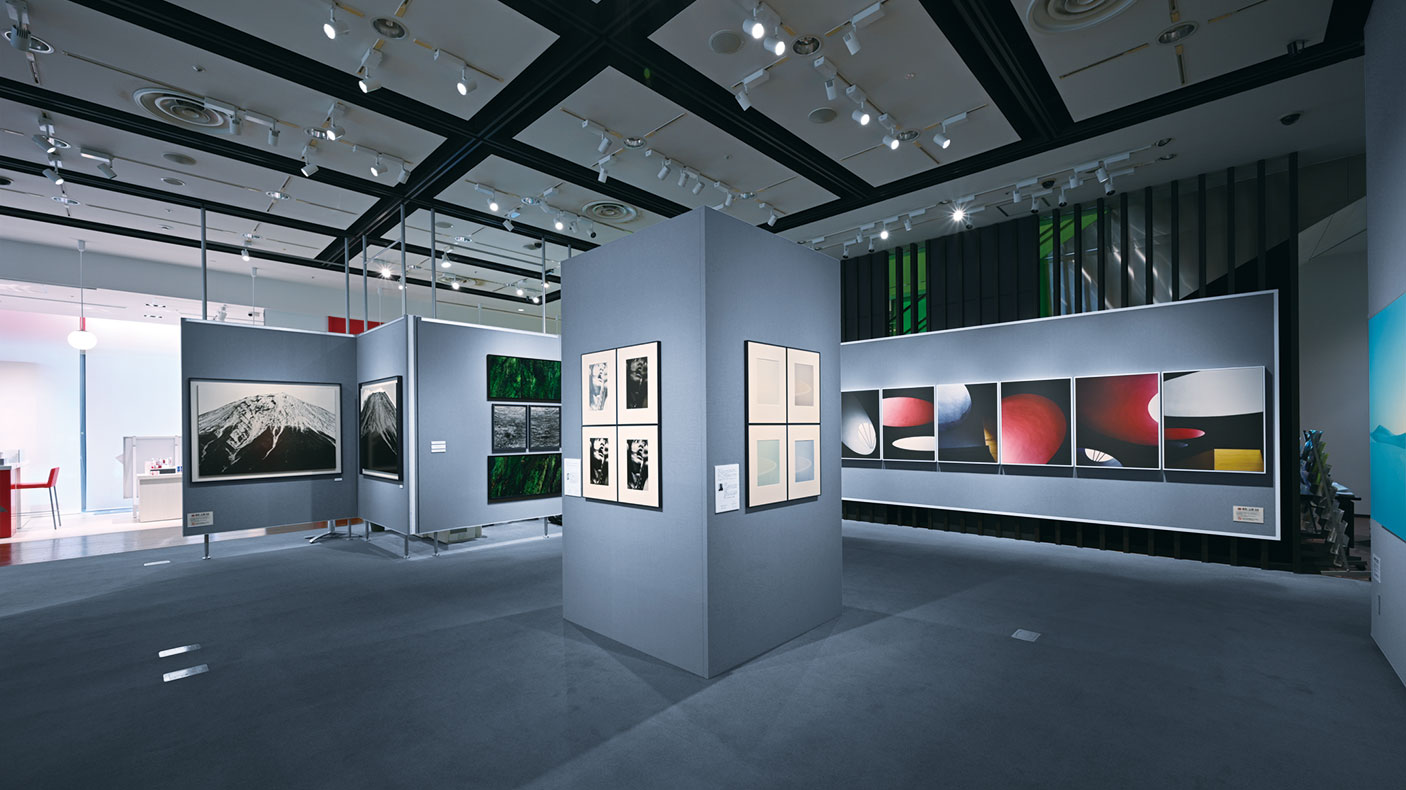 FUJIFILM SQUARE - Now and in the Future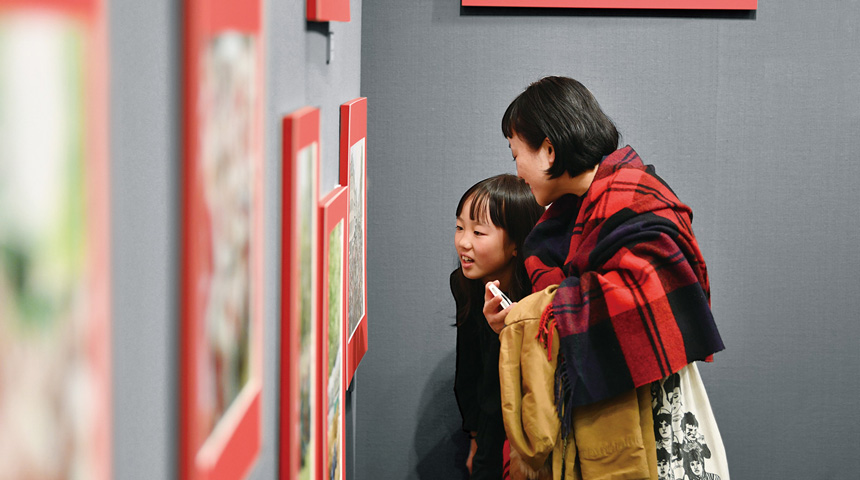 An Exhibition to Enjoy Photography
Visitors of all ages enjoy a wide variety of exhibitions from historical masterpieces to the latest works by contemporary photographers and by leading young artists of the next generation.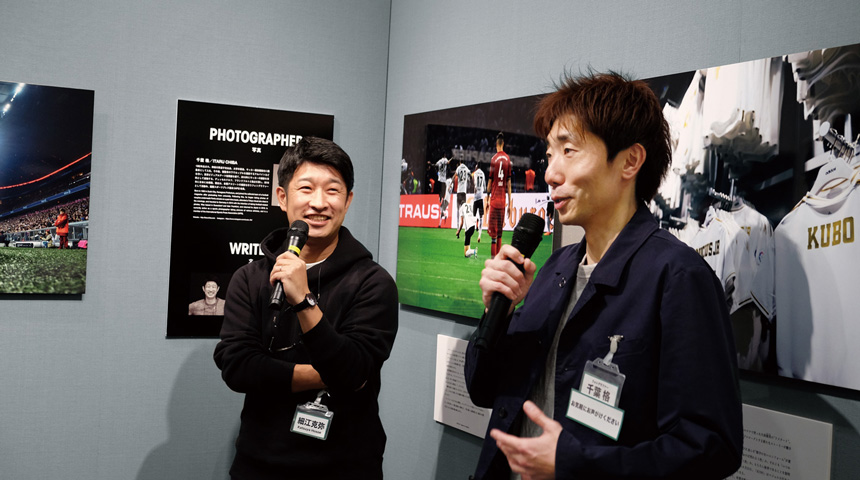 Contents to Enhance Your Understanding
We hold events such as a gallery talk explaining exhibited photographs as well as talk videos and interview articles on the Web. Receiving quite favorable comments every time such as "understood the works better", "meaningful to feel the photographers' personalities.
FUJIFILM Corporation continues to contribute to further development of photo culture and enrichment of people's hearts through FUJIFILM SQUARE's activities. We therefore intend to continue presenting the true value of photograph, to as many people as possible by printing.