INTERFACE — Or, What Japan's Great Post-War Photographers Kept Looking For. An Inquiry into the Artistic Practice of Shomei Tomatsu.
Photo History Museum FUJIFILM SQUARE
INTERFACE — Or, What Japan's Great Post-War Photographers Kept Looking For.
An Inquiry into the Artistic Practice of Shomei Tomatsu.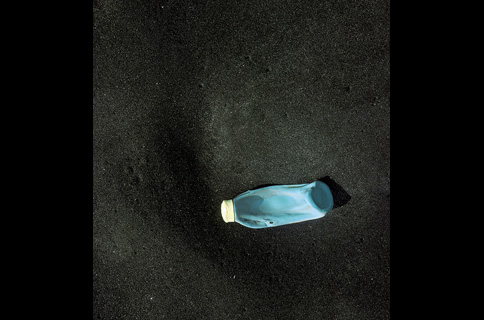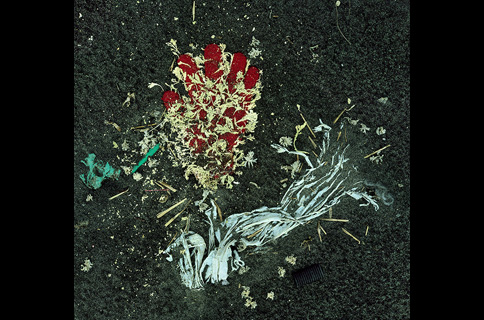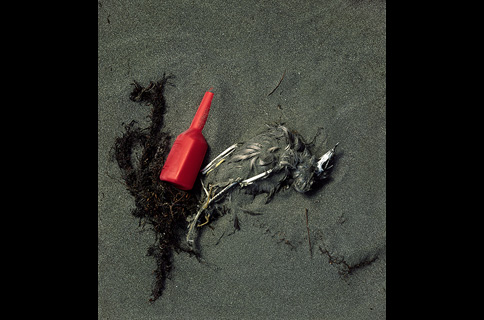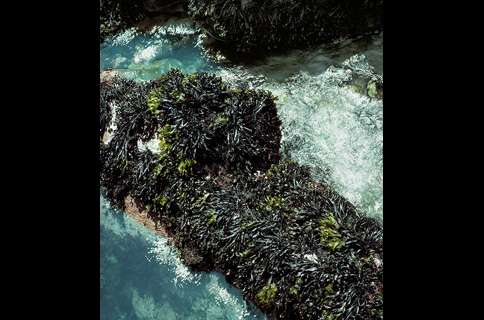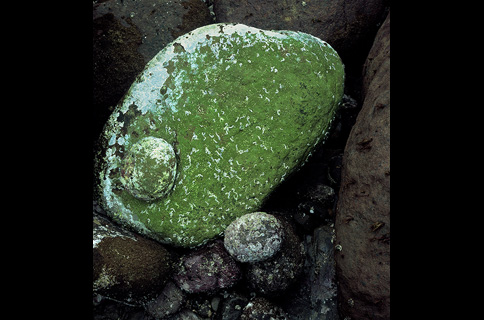 Please note that this exhibition closed on Saturday, September 30th, 2017
The Photo History Museum at Fuji Film Square is pleased to announce an exhibition of photographs by Shomei Tomatsu, one of the leading figures of Japanese post-war photography, starting on July 1st, 2017.
At the begin of the 1960s, Shomei Tomatsu stunned Japan's photographic scene with his black-and-white series' such as 'House', 'Occupation' or 'Nagasaki'. After covering the U.S. military bases in Okinawa at the end of the 1960s — he published photographs of these bases as part of a collection titled 'The Pencil of the Sun' in 1975 — Tomatsu then turned to color photography and, while making the coverage of Nagasaki his lifework, brought forth a diverse portfolio that in various ways keeps influencing the world of photography until today.
When engaging with photographs by Shomei Tomatsu, one should also not forget, that he himself regarded his heart surgery in 1986 as a turning point also in his photographic practices. For, as he stated after the surgery, this experience made his interests shift to questions surrounding the human will and power to survive. With this experience as a connecting node, the exhibition is divided into two parts. The first part will show Tomatsu's series 'Plastics', which he took a few years after his surgery, in 1988 and 1989. The second part will feature 'Interface', a series of photographs he took between 1968 and 1996.
'Plastics' was taken at Kujukuri Beach in Chiba, where Tomatsu moved after his surgery. It depicts plastic objects washed ashore and in doing so explores the possibilities of aesteticizing the inorganic, the 'dead' within nature. 'Interface' begins with the 1966 photograph 'Intertidal Zone' and consists of works focusing on — as the title of the initial photograph suggests — the area of land that is above water at low tide and under water at high tide. Tomatsu offers us a vivid overview of the manifold facets of this zone, which is habitat to various forms of life and, delimited by continuously changing boarders, constitutes an interface, so to say, between land and sea that invites us to question rigid distinctions between different spheres of life.
'Interface' was also the title of an earlier exhibition and as an expression denoting the sharing of a boarder by two or more spheres also can be understood as to symbolize the photographs function as materialization of the relation between the portraying 'self' and the portrayed 'other'. In this exhibition you will also find a number of other 'interfaces': between the past and present, nature and civilization which Tomatsu stages in a multilayered approach so as to challenge the self-evidence of what we see as borderlines between them and we hope that juxtaposing 'Plastics' and 'Interface' within one exhibition, then, will in turn result in yet another 'interface' that leads us to new insights into the aesthetic practice of Shomei Tomatsu.
Profile — Shomei Tomatsu (1930-2012)
Shomei Tomatsu was born in the city of Nagoya, in Aichi prefecture in 1930. In 1954, he graduated from Aichi University's Faculty of Economics and after a short intermezzo as staff for Iwanami's paperback Photography Library (Iwanami Shashin Bunko) started working as a freelance photographer in 1956. In 1959 he co-founded the short-lived collective VIVO together with Ikko Narahara and Eikoh Hosoe. For the collection 'Hiroshima—Nagasaki Document 1961' (co-authored with Domon Ken) he received the Japan Photo Critics Association Awards in 1961 and for the collection 'The Pencil of the Sun' received the Japan Professional Photographers Society Award in 1975. In 1995 he was also awarded the Medal of Honor with Purple Ribbon by the Japanese Government.
Apart from his own artistic activities, Tomatsu, throughout his lifetime has widely contributed to the further development of photographic culture also by starting his own publishing company and doing various photography related workshops, as well as by actively supporting and promoting young photographers. He died in 2012 at the age of 82. The years after his death saw various publications and exhibitions of his work, which until today continues to be receive critical acclaim in Japan and abroad.
Title
INTERFACE — Or, What Japan's Great Post-War Photographers Kept Looking For. An Inquiry into the Artistic Practice of Shomei Tomatsu.
Part 1 'Plastics'
Part 2 'Interfaces'
Period
Part 1 July 1st, 2017 (Sat.) — Aug. 14th, 2017 (Mon.)
Part 2 August 15th, 2017 (Thu.) — Sept. 30th, 2017 (Sat.)
Opening Hours
Open every day from 10:00 to 19:00 (last admission 18:50)
Venue
The Photo History Museum at FUJIFILM SQUARE
Number of exhibits
approx.12 works/part
Admissions
Entry free
Organization
FUJIFILM Corporation
Cooperation
Office of Shomei Tomatsu INTERFACE
Collaboration
The Minato-ku Board of Education
Planning and Production
Photo Classic
Events during the exhibtion :
Gallery talks by Yasuko Tomatsu (Office of Shomei Tomatsu INTERFACE)
Date
Part 1: July 29th, 2017 (Sat.), 14:00-14:30 and 16:00-16:30
Part 2: Sept. 2nd, 2017 (Sat.), 14:00-14:30 and 16:00-16:30
Venue
The Photo History Museum at FUJIFILM SQUARE
Admissions
Free
* No registration required
* No seats available

In 2016, the Photo History Museum was formally approved by the Association for Corporate Support of the Arts for its "contributions to society through the promotion of arts and culture" and was permitted to use the official "This is MECENAT 2016" mark.