KYOTOGRAPHIE Kyoto International Photo Festival — Special edition Opening event — TOKYOGRAPHIE
From Kyoto to Tokyo — TOKYOGRAPHIE!
KYOTOGRAPHIE Kyoto International Photo Festival — Special edition
Opening event — TOKYOGRAPHIE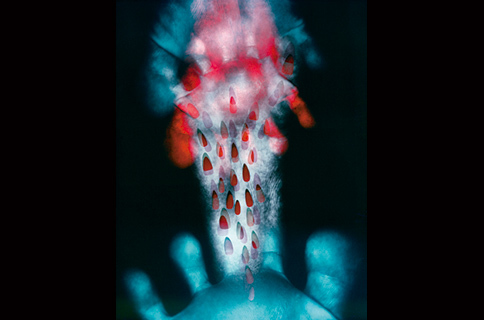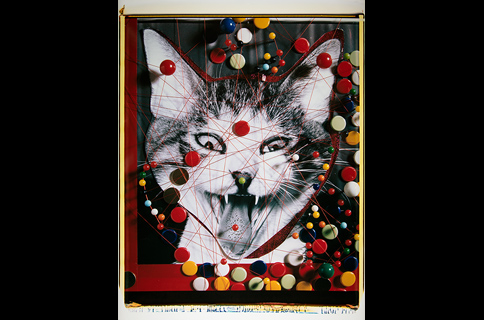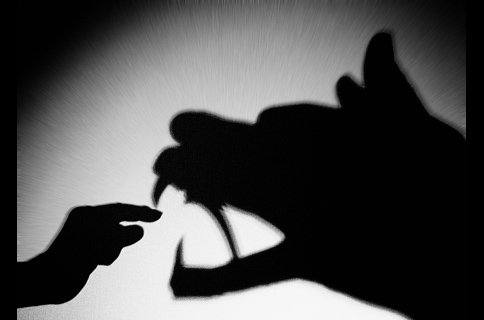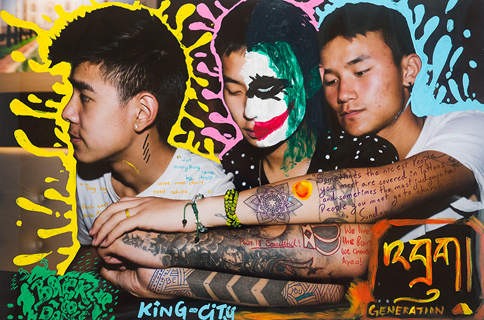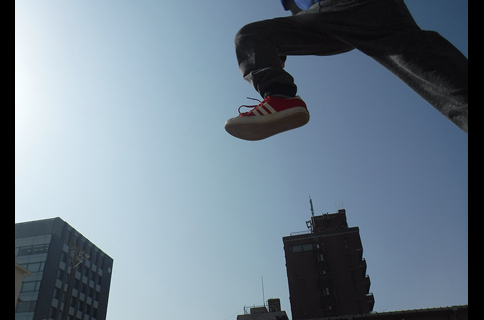 Please note that this exhibition closed on Thursday, November 8, 2018
We are pleased to present four separate photo exhibitions being held at FUJIFILM SQUARE as the opening event of the TOKYOGRAPHIE pop up event in conjunction with the KYOTOGRAPHIE Kyoto International Photo Festival. The four exhibitions are: "Playing with Lifelike Colors" by Masahisa Fukase; "Hodophylax: The Guardian of the Path" by Michiko Hayashi; "GOKAB: Young People in Bhutan Captivated by Hip Hop" by Kensaku Seki; and "Which Way is Up?" — Winner of the KYOTOGRAPHIE Children's Photo Contest 2018. The exhibition will run from October 26 — November 8, 2018.
In the same way that the Arles International Photo Festival is held for three months each year in Arles, France, the KYOTOGRAPHIE International Photo Festival has been held annually since 2013 as a platform to showcase arts in Japan. This year, a special edition of the festival, entitled TOKYOGRAPHIE, is being held in Tokyo. An international portfolio review of the photographic works of emerging photographers being exhibited at KYOTOGRAPHIE is held each year, and Fujifilm was delighted to present awards to two outstanding works.
1. Photo exhibition by Masahisa Fukase "Playing with Lifelike Colors"
One of the main programs of KYOTOGRAPHIE 2018 was a domestic retrospective of Masahisa Fukase's photo collection "Yugi" (English: Homo Ludence)", and this exhibition takes a fresh look at Fukase's works by focusing on "Yugi" and Fukase's other color photographic works. Although Fukase's most renowned works such as "Ravens", "Sasuke, My Dear Cat" and "Yoko" are in monochrome, it is not so well known that he also captured many images in color.

Ever since the 1960s when Fukase was embarking on a photographic career, he strongly advocated the use of color prints. However, in those days color prints suffered greatly from a particular type of fading and color stability. Whether it was because he was born as the eldest son into a family that ran a photo studio, or whether from habit, creative urge, a penchant for originality or perhaps just because he had a rebellious streak in him, Fukase was often inclined to hand color his works.

Fukase continued searching for a solution to the problem of creating color prints for many years until, with the development of instant color film in 1983, he hit upon a novel way of using color film instead of photographic printing paper. In the same year, he published his photo collection "Playing with Lifelike Colors." After creating a brand new way of creating color prints by using instant color film in place of photographic printing paper, in 1990 he further honed his technique to inject color into monochrome prints.

Through the photo collection "Playing with Lifelike Colors", the culmination of his pursuit of color photographic works from the 1960s to the 1990s, visitors will be able to glimpse a side of Masahisa Fukase that is not so well known.
2. Photo exhibition by Michiko Hayashi "Hodophylax: The Guardian of the Path"
(Recipient of the FUJIFILM AWARD at the International Portfolio Review 2018)
Long ago, wolves used to inhabit the islands of Japan. It is believed that the Japanese wolf became instinct over a century ago. Still, there are many stories of people who have heard the howling of wolves from mountain huts, those who claim to have actually seen them, and those that firmly believe they live on today. More than a few people devote much time and energy to looking for these wolves that are native to Japan. Moreover, when I heard stories of people in olden times believing that wolves were deities, and of people who claimed firsthand experiences of coming into contact with wolves in the mountainous area from Okutama from Oku-chichibu, which flanks Tokyo to the west, I was astonished. My interest was well and truly piqued, and I decided to head to the Chichibu mountains to search for the elusive creature myself.

While mountain dwellers of bygone days feared wolves as they occasionally attacked people and horses, they were also grateful to them for being natural predators of wild boar and deer — animals that damaged their crops. They believed wolves possessed supernatural powers and eventually came to worship wolves as incarnations and messengers of the mountain gods. In Japanese folklore, there is a famous belief called the "escort wolf," whereby a wolf shadows a person walking alone in the forest at night until he reaches home safely. There is a duality in this belief, which reveals both gratitude toward the wolves for protection against evil spirits, but also a humbling trepidation — a fear of being pounced on and devoured should one stumble. So what kind of relationship did the ancient Japanese have with wolves? For this photo exhibition, I have pursued the existence of the wolf along the mountain ranges of Chichibu and Okutama, where most wolf sightings are reported, and I have attempted to visualize the folktales and lore about the wolf that have been handed down by the mountain dwellers of yesteryear.

Copies of the hand-made photo collection for which I was awarded the FUJIFILM AWARD at the KYOTOGRAPHIE International Portfolio Review 2018 will also be on sale at the exhibition. I very much hope you both the photo collection and the exhibition.
3. Photo exhibition by Kensaku Seki "GOKAB: Young people in Bhutan captivated by Hip Hop"
(Recipient of the Special FUJIFILM AWARD at the International Portfolio Review 2018)
The unemployment rate is currently very high in Bhutan, and there is an increasing number of young people who are extremely concerned about the future. But one thing that brings these young people together is hip hop music. Bhutan is a very conservative, Buddhist country, and many look down on the antics of these young people, but the hip hop-loving youth maintain a low profile and keep on doing their thing. I worked on the teaching staff of elementary and junior high schools in Bhutan for three years, and had plenty of time to ponder what kind of future the children might be faced with. Before I went to Bhutan, the only impression I had of the country was that it had continuously been ranked as one of the 'happiest countries' in the world. However, the reality that I saw was different. Not everyone was living happy, carefree, comfortable lives, and many were anxious about the future. And most of these were young people in their teens and twenties.

It seemed to me that they weren't very different to young people in Japan. Like them, I too have a keen sense of anxiety, dissatisfaction and a feeling that I'm just going nowhere. Despite this, I was really taken and able to empathize with the Bhutanese hip hoppers who had found hope and their own means of expression. In the Bhutanese language, "gokab" means "chance."

Through their hip hop music, the young people are saying, "We have ability and passion, but what we don't have is a chance. Give us a chance." These photos of young people grasping for a chance, were taken by a photographer who is also groping for something.

With these photographic works, I have attempted to convey the story of a cry for help and hope that underpins the graffiti featured in the images.
4. "Which Way is Up?" — Winner of the KYOTOGRAPHIE Children's Photo Contest 2018
The KYOTOGRAPHIE 2018 Children's Photo Contest was aimed at elementary and junior high school children in the Kansai region of Japan. After learning about the basics of photography from a KYOTOGRAPHIE lesson guide, the children were set the task of coming up with ways of expressing the theme of "Up". Some 300 entries were received for the contest, and those shortlisted during the selection process were exhibited in the Kyoto's Rohm Theatre in the spring of this year, and were met with wide acclaim. We are delighted that these photos that so aptly express the children's inner feelings and sense of expression will grace FUJIFILM SQUARE.
Name of exhibition
KYOTOGRAPHIE Kyoto International Photo Festival — Special edition
Opening event — TOKYOGRAPHIE
Dates and Time
October 26 — November 8, 2018 10:00 — 19:00 (closes at 14:00 on final day of exhibition)
Featured works
1. Photo exhibition by Masahisa Fukase "Playing with Lifelike Colors"
2. Photo exhibition by Michiko Hayashi "Hodophylax: The Guardian of the Path"
(Recipient of the FUJIFILM AWARD at the International Portfolio Review 2018)
3. Photo exhibition by Kensaku Seki "GOKAB: Young People in Bhutan Captivated by Hip Hop"
(Recipient of the Special FUJIFILM AWARD at the International Portfolio Review 2018)
4. "Which Way is Up?" — Winner of the KYOTOGRAPHIE Children's Photo Contest 2018
Venue
FUJIFILM SQUARE (Space 1 and 2, Mini gallery and Gallery—X)
Admission
Free
* This exhibition is being held as a corporate MECENAT activity, and we are pleased to announce that admission will be free to enable more people to attend the exhibition.
Organized by
FUJIFILM Corporation and KYOTOGRAPHIE
Cooperation by
Masahisa Fukase Archives
Associated events (talk sessions with featured photographers)
Dates and times
October 27, 2018 14:00 — 15:00 Michiko Hayashi and photographer Daido Moriyama
October 27, 2018 16:30 — 17:30 Tomo Kosuga from Masahisa Fukase Archives
October 28, 2018 16:30 — 17:30 Kensaku Seki and photojournalist Natsuki Yasuda
Venue
Special conference room, 5F FUJIFILM Corporation Head Office, Tokyo Midtown West
* Entry can be gained from FUJIFILM SQUARE, venue of the photo exhibition
Admission
Free
Applications
Prior reservations required (Capacity: 150 persons on a first come, first served basis)
Applications accepted on the below website from 13:00 on September 25

Profiles of featured photographers and talk session participants

Masahisa Fukase
Masahisa Fukase — profile
Born in Bifuka, Hokkaido in 1934, Fukase graduated from the Photography Dept., Nihon University. He worked at the Nihon Design Center and Kawade Shobo Shinsha publishing company before turning freelance in 1968. His photo collection "Ravens" was met with wide acclaim, and in 1974 he made a major breakthrough with the inclusion of his works in the historic exhibition "New Japanese Photography" held at the Museum of Modern Art in the United States. Since that time, he has held several exhibitions in countries around the world. In 1992, he suffered traumatic brain injury following a fall, which left him incapacitated for the rest of his days. He died in 2012 at the age of 78.

Tomo Kosuga
Tomo Kosuga (curator) — profile
Founder and director of Masahisa Fukase Archives. Founded Masahisa Fukase Archives in 2014, he is curator of Fukase's exhibitions and in charge of editing all related publications. Among the many Masahisa Fukase exhibitions he has been involved in are "Private Scenes" (Foam Museum 2018), "l'incurable egoiste" (Arles International Photo Festival 2017) and Masahisa Fukase "The incurable egoist" (Diesel Art Gallery 2015). He has also written a book entitled "Masahisa Fukase" (published in English and French by Editions Xavier Barral, and in Japanese by Akaaka Art Publishing Inc.).

Michiko Hayashi
Michiko Hayashi — profile
Born in Tokyo. After graduating in Art History from Tokyo University of the Arts, Hayashi began working in the advertising division of a company, and while taking part in the Workshop CORPUS she came into contact with Eikou Hosoe, Daido Moriyama and other prominent photographers. After leaving the company, she became a researcher in photography at the Tokyo Polytechnic University, and in 2001 embarked on a career as a freelance photographer. She is currently involved in projects that focus on the breakdown in the relationship between humans and the natural environment. In 2016, she participated in the 'Photo As Object' photobook creation workshop at the Reminders Photography Stronghold gallery, and in the following year published a hand-made photo collection about the Japanese wolf entitled, "Hodophylax: The Guardian of the Path." In 2018, Hayashi's "Hodophylax" was selected as the recipient of the FUJIFILM AWARD at the KYOTOGRAPHIE International Portfolio Review.

Kensaku Seki
Kensaku Seki — profile
1983 — Born in Chiba Prefecture
2006 — Graduated from the school of Health and Sports Science, Juntendo University
2007 — Left Japan to teach physical education at elementary and junior high schools in Bhutan for three years
2011 — Embarked on a career as a freelance photographer
2017 — Won the Japan Advertising Photographers Association (APA) Award 2017, and the Minister of Education, Culture, Sports, Science and Technology Prize in the category of photography.
2017 — Won the 13th Yonosuke Natori Prize.
2018 — Won the International Portfolio Review, KYOTOGRAPHIE International Photo Festival
Daido Moriyama — profile
Born in Ikeda, Osaka in 1938. After a period working as a graphic designer, Moriyama worked as an assistant to photographers Takeji Iwamiya and Eikou Hosoe, before setting up on his own in 1964. In 1968, he published the photo collection "Nippon Gekijo Shashincho" (Japan: A Photo Theater), and in 1972 released the photo collection "Shashin yo Sayonara" (Bye Bye Photography). His rough style of photography was characterized by blurred and out of focus images and by a lopsided composition taken without the use of a viewfinder. He shocked the world of photography with his radical expression which overturned conventional wisdom on photo composition. His reputation extended across Japan and eventually to the international art scene, and several major exhibitions of his works were held around the world. Moriyama has won numerous awards including the Japan Professional Photographers Society's Newcomer of the Year Award in 1967, the 44th Mainichi Arts Award in 2003, the Photographic Society of Japan Prize and the Cultural Achievement Award of the German Photographic Association (both in 2004), and the Infinity Award of the International Center of Photography in New York in 2012.
Natsuki Yasuda — profile
As a photojournalist employed by studio AFTERMODE, Yasuda works mainly in Cambodia reporting on poverty and HIV in Southeast Asia and Africa, as well as the refugee problem n the Middle East. In the aftermath of the massive earthquake and tsunami that devastated Japan's Tohoku region in 2011, she based herself in Rikuzentakata City, and reported on the conditions facing the local communities. She works as the Wednesday navigator on the J Wave radio station's "Jam the World" program. She has published the photo collection "Towards the Sea: Still I live in Rikuzentakata City." She has also obtained a disaster prevention qualification.
[ Japan Mécénat Awards ]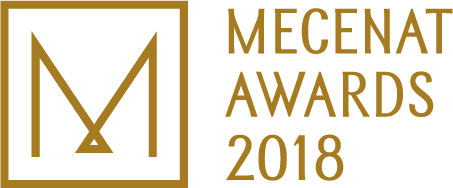 In 1991, the Association for Corporate Support of the Arts founded these awards, which recognize highly beneficial projects by corporations and corporate foundations for the support of the arts, with the aim of encouraging corporate patronage of artistic projects and increasing public interest in these activities.
The awardees are decided on the basis of an evaluation that covers the company's ingenuity and making use of its managerial resources, the involvement of the company in the arts, culture and the wider community, the company's attitude to continuing and expanding the activities, and the activities' degree of importance in contributing to the arts and wider culture.
This year's awards, entitled "This is MECENAT 2018", attracted 152 entrants. A town of third-party experts selected a total of seven awards, namely, the Grand Mécénat Award, five Awards for excellence and the Award Granted by the Commissioner for Cultural Affairs.