FUJIFILM SQUARE Photo Exhibition   Yoshihiro Tatsuki photo exhibition "Henjo" - To-ji [Kyo ・ oh ・ gokoku-ji ] Temple, the Head Temple of the Shingon Sect, World Heritage -
Universe of three — 3-dimensional mandala approached by large format digital camera GFX
FUJIFILM SQUARE Photo Exhibition
Yoshihiro Tatsuki photo exhibition "Henjo"
- To-ji [Kyo ・ oh ・ gokoku-ji ] Temple, the Head Temple of the Shingon Sect, World Heritage -
Statue of Taishakuten in Half Lotus Position, To-ji
© Yoshihiro Tatsuki

Statue of Standing Tamonten, To-ji
© Yoshihiro Tatsuki

Statue of Standing Zochoten, To-ji
© Yoshihiro Tatsuki

Statue of Standing Nikko Bosatsu, To-ji
© Yoshihiro Tatsuki

Statue of Sitting Bonten, To-ji
© Yoshihiro Tatsuki
Please note that this exhibition closed on Wednesday, 30 June , 2021
This is an exhibition of black-and-white photographs of Buddha statues of world heritage To-ji [Kyo-oh-gokoku-ji] Temple, the Head Temple of the Shingon Sect, taken with our large-format digital cameras FUJIFILM GFX100 and GFX100S by Yoshihiro Tatsuki, a photographer who has played an active part in the front line of the Japanese photograph world for a long time and is still striving to develop new expressions.
"Henjo Kongo" is another name of Dainichinyorai, who is the founder of Shingon Esoteric Buddhism, and is also the name given to Kukai upon the ceremony of initiation. It means the immortal which lights everything in the world far and wide. We hope that this exhibition featuring the moments that pulled the heartstrings of Tatsuki will offer you an opportunity to meet the hearts of the people from ancient times who prayed for the world filled with light, while looking around the Buddha statues, a three-dementional expression of Ryokai Mandala depicting the spirit of Esoteric Buddhism that the truth must be visible.
Highlights of this exhibition
Yoshihiro Tatsuki photographed the To-ji Temple in 1998. Captivated by this silent but eloquent subject upon visiting the To-ji Temple, he was absorbed in taking its pictures and compiled them into a photo collection "To-ji Life Space" (published by Shueisha).
A little over 20 years after that, he visited the To-ji Temple again with the digital camera GFX series. One of the big differences of digital cameras from film cameras is its high sensitivity performance large format. Fully aware of the characteristics of digital cameras, even in darkness in low light, walking around and threading his way through the huge 3-dimensional mandala flexibly and freely as led by mind and body, he revealed the figures of the Buddha statues as no one had ever seen before, figuring out his own lighting and angles sometimes lightly carrying a camera in his hand, and at other times taking time with a tripod. He furthermore attempted photography of 400 million pixels using the Pixel Shift Multi Shot function, which is now supported by the GFX100, and reproduced the 3-dimensional mandala at the world's highest level of image quality.
When the shutter button is pressed upon a moment of inspiration captured by solid physical senses, a world that only Tatsuki would be able to find appears. Each piece of such pictures conveys vivid impressions of life dwelling in the Buddha statues and space, offering different taste from his former works.
A World Heritage To-ji Temple and Ryokai (Two Realms) Mandala
To-ji Temple was erected in 796, two years after the capital transfer to Kyoto in the Heian era. Ten years later, a Buddhist priest Kukai took home with him a new tradition of Buddhism called Esoteric Buddhism from Tang, and in 823, designated To-ji Temple, which was entrusted by Emperor Saga, as the konpon dojo (central training hall) of Shingon Esoteric Buddhism. This is when the first Esoteric Buddhism temple was born in Japan.
The Ryokai (Two Realms) Mandala, depicting deities arranged in good order around Dainichinyorai, the only and best Buddha in Esoteric Buddhism, expresses the state of enlightenment, the truth of the universe and the ideal world, in an easy-to-understand manner. The Buddha statues enshrined in the lecture hall of To-ji Temple are a three-dimensional version of them. Having a number of national treasures and important cultural properties including Godai Myoo (the five great Myoo) and Godai Bosatsu (the five great Bosatsu), To-ji Temple was registered as a World Heritage site in 1994.
World Cultural Heritage and SDGs — toward sustainable development goals
SDGs (Sustainable Development Goals) are a collection of global goals adopted at the United Nations General Assembly in 2015 for which the international community should take action by 2030. They include 17 goals and 169 targets related to poverty, correction of inequality and injustice, health, education, decent work, and climate and environment. With regard to measures related to this exhibition, Target 4 "Strengthen efforts to protect and safeguard the world's cultural and natural heritage" is set under Goal 11 "Sustainable cities and communities." This goal requires activities to protect and pass down the generations the world's cultural heritages of historical importance that are in danger of damage and destruction. We hope that our exhibitions will serve as a starting point for you to think about world's cultural heritages and SDGs through the works of well-known photographers.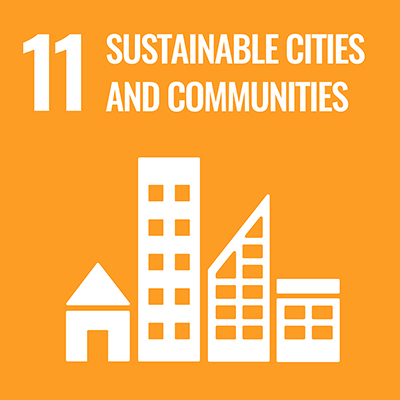 Exhibitor profile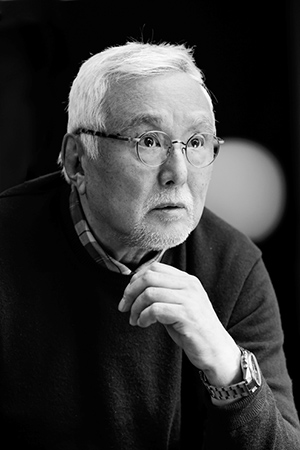 Yoshihiro Tatsuki
Yoshihiro Tatsuki
Born in Tokushima Prefecture in 1937. Joined an advertising agency Ad Center as a photographer at its establishment in 1958. Turned into a freelance in 1969. Works on photography of a number of celebrities, mostly female. Meanwhile continuously takes snapshots all over the world on a daily basis and puts a lot of works out into the world. Received the New Artist Award from the 9th Japan Photo Critics Association in 1965. Photo collections: "Tōkyōtō" in 2012, "just because" in 2016, "A Fallen Angel" in 2018, "20C" in 2019, "Afternoon Paris" in 2020, and many others including "My America" and "To-ji Temple."
Title
FUJIFILM SQUARE Photo Exhibition
Yoshihiro Tatsuki photo exhibition "Henjo"
- To-ji [Kyo ・ oh ・ gokoku-ji] Temple, the Head Temple of the Shingon Sect, World Heritage -
Dates
11 June — 30 June, 2021
10:00 — 19:00
(closes at 16:00 on final day of exhibition; last entry: ten minutes before closing)
open everyday throughout the exhibition
Venue
Fujifilm Photo Salon Tokyo

Space1, 2 and Mini Gallery

, FUJIFILM SQUARE

Admission
Free
* This exhibition is being held as a corporate MECENAT activity. We are pleased to announce that admission is free to enable more people to attend.

Number of exhibits
Approximately 50 works (planned)
Organized by
FUJIFILM Corporation
Special cooperation from
To-ji [Kyo ・ oh ・ gokoku-ji] Temple, the Head Temple of the Shingon Sect
Planned by
Temporary Contemporary
Supported by
Japan's World Cultural Heritage Event Relay Executive Committee, Japan Cultural Heritage Regional Cooperative Association (a general incorporated association)

This exhibition is a Japan Cultural Expo participating project.

* Please note that the exhibition and related events may be subject to change or cancelation due to unavoidable circumstances. Thank you for your kind understanding.
Long-term Goal of FUJIFILM Group
International long-term targets such as Sustainable Development Goals (SDGs*1) and the Paris Agreement*2 have been announced recently in the drive to resolve social issues. Expectations concerning the role of companies as players in resolving social issues and building a sustainable society are especially increasing. In view of these developments, the SVP 2030 has set as its long-term goal for 2030 to contribute to achieving the goals for resolving global social issues set by SDGs, the Paris Agreement, etc.
Ten out of the 17 goals were recognized as goals that enable Fujifilm to make major contributions to achieving its SDGs. Concrete measures to achieve these goals were also defined.
*1 SDGs (Sustainable Development Goals): A collection of global goals adopted at the United Nations General Assembly in 2015 that the international community should take action for by 2030 as social challenges. They contain 17 goals and 169 targets related to poverty, correction of inequality and injustice, health, education, decent work, and climate and environment.
*2 Paris Agreement: International, multilateral agreement on arresting climatic changes that was adopted by the 21st Session of the United Nations Framework Convention on Climate Change Conference of the Parties (COP 21) held in Paris in 2015. The Agreement calls for holding the global temperature rise to less than 2℃ over the level before the Industrial Revolution.


Fujifilm Photo Salon received the THIS IS MECENAT 2020 certificate by the Association for Corporate Support of the Arts as an act of creating society through art and cultural promotion.