FUJIFILM SQUARE Photo Exhibition   Japan as Seen from the Ocean   (1) "Lives cultivated by ocean currents"—Power of the Kuroshio Current, blessing of the Oyashio Current— Hideki Abe, Yasuaki Kagii, Teru Sato, Katsunori Seki, Itaru Takaku
Feel the diverse ocean and think about symbiosis with nature!
FUJIFILM SQUARE Photo Exhibition
Japan as Seen from the Ocean
(1) "Lives cultivated by ocean currents"
—Power of the Kuroshio Current, blessing of the Oyashio Current—
Hideki Abe, Yasuaki Kagii, Teru Sato, Katsunori Seki, Itaru Takaku
Tomato hind living in the Kuroshio Current
© ITARU TAKAKU

Spinetail mobula, a child of the Kuroshio Current
© HIDEKI ABE

Young lethotremus awae
© YASUAKI KAGII

Baby perpentine goby
© TERU SATO

Horsehair crab running under the drift ice
© KATSUNORI SEKI

Longfin batfish floating under the water's surface
© ITARU TAKAKU
Please note that this exhibition closed on Thursday, 1 April , 2021
FUJIFILM SQUARE is pleased to present two simultaneous exhibitions on the theme of Japan as Seen from the Ocean from March 12 (Fri) to April 1 (Thu), 2021. The exhibitions attempt to re-explore the ocean surrounding the Japanese archipelago through photographs.
One of them is "Lives cultivated by ocean currents," a photo exhibition by five underwater photographers. Focusing on the Kuroshio Current and the Oyashio Current, which have a huge impact on the origin of Japanese nature and human life in Japan, the exhibition provides a look at the marine environment and living creatures through photographs. The other photo exhibition is titled "is Blue" by Yasuaki Kagii, an underwater photographer, and Fumino Kimura, an actress who loves diving. The two offer impressions from their experiences from touring the oceans surrounding Japan.
About the photo exhibitions and photographers
(1) "Lives cultivated by ocean currents"—Power of the Kuroshio Current, blessing of the Oyashio Current—
Hideki Abe, Yasuaki Kagii, Teru Sato, Katsunori Seki, Itaru Takaku (order of the Japanese syllabary)
Japan is an island country surrounded by the ocean. The ocean that is close and essential to those of us living in this country is facing various crises now. There is no doubt that human activities ultimately have a huge impact on the marine environment, with problems including declining fishing catches and marine pollution due to plastic waste.
This exhibition focuses on the Kuroshio Current and the Oyashio Current, which have a huge impact on the origin of Japanese nature and human life in Japan. You can rediscover the Japanese ocean and its richness through photographs of the robust and resilient creatures living in the Pacific coastal waters nurtured by the currents and beautiful underwater scenery.
The five Pacific marine areas*1 are introduced focusing on the Kuroshio Current, a warm current known as the largest flow volume and speed in the world, and the Oyashio Current, a cold current rich in the phytoplankton that fish feed on. Five specialists of underwater photograph who continuously observe and shoot each marine area present dynamic underwater scenery and sparks of life.
We hope that seeing the vital ocean will be an opener to think about what to do to maintain this rich and healthy ocean, SDG*2 goal 14: Life Below Water. Don't miss this opportunity to experience "Japan as Seen from the Ocean" through large dynamic, realistic silver halide photographs.
*1 Five marine areas introduced at the exhibition:
1Ocean around Yakushima Island, a World Natural Heritage island, to which the Kuroshio Current that advances to the north off the coast of the Ryukyu islands from near the equator runs directly.  [Itaru Takaku]
2Off the Kii Peninsula, along which the Kuroshio Current winds its way northward.  [Hideki Abe]
3Sagami Bay, best place for marine sports, where the Kuroshio Current comes close to the coast again.  [Teru Sato]
4Offshore from Shiretoko where the Oyashio Current flowing south along the Kurile Islands from around the Bering Sea mixes with the Okhotsk Sea.  [Katsunori Seki]
5Offshore from the Sanriku Coast, which is still recovering from the Great East Japan Earthquake. This is the final destination of the Oyashio Current which flows further south off Kushiro.  [Yasuaki Kagii]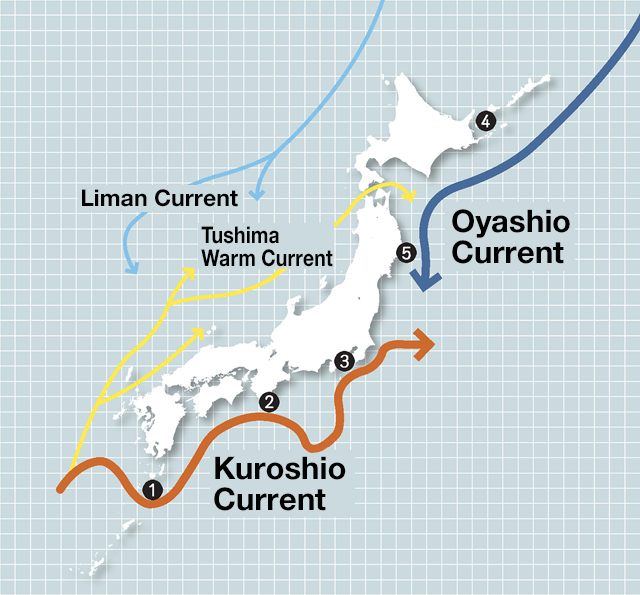 *Image illustration of the Kuroshio Current and the Oyashio Current/5 marine areas
*2 Sustainable Development Goals (SDGs): Goals in sustainable development adopted by the United Nations General Assembly in 2015, to be taken up as social issues by the international community until 2030. Seventeen goals and 169 targets have been established to address the issues of poverty, inequality and injustice, health, education, fulfillment in work, climate change and the environment, etc. Life Below Water is goal 14.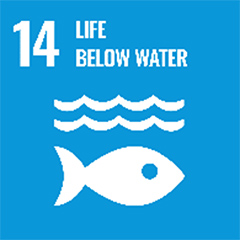 Name of exhibition
FUJIFILM SQUARE Photo Exhibition —Japan as Seen from the Ocean


(1) "Lives cultivated by ocean currents"—Power of the Kuroshio Current, blessing of the Oyashio Current—
Hideki Abe, Yasuaki Kagii, Teru Sato, Katsunori Seki, Itaru Takaku

Dates and times
12 March — 1 April, 2021
10:00 — 19:00
(closes at 14:00 on final day of exhibition; last entry: ten minutes before closing)
open everyday throughout the exhibition
Venue
Fujifilm Photo Salon Tokyo

Space1, 2 and Mini Gallery

, FUJIFILM SQUARE

Admission
Free
* This exhibition is being held as a corporate MECENAT activity. We are pleased to announce that admission is free to enable more people to attend.

Number of exhibits
508 mm x 610 mm, 457 mm x 560 mm, approx. 100 exhibits
Organized by
FUJIFILM Corporation
Supervised by
Takahiro Kudo (Ichthyological Society of Japan)
Planned by
Sachiko Takahashi (Shishmaref)
Art direction
Yuji Tomizawa
Traveling Exhibition
Fujifilm Photo Salon Osaka
23 July — 11 August, 2021   10:00—19:00
Concurrent Exhibition
* Please note that the exhibition and related events may be subject to change or cancelation due to unavoidable circumstances. Thank you for your kind understanding.
Photography Exhibition-related Events Enjoyable for Both Kids and Adults
Viewing Guide of the Exhibition online release
A video of the gallery talk by photographers will be posted online during the exhibition period. It will be posted on the Viewing Guide of the Exhibition page on the FUJIFILM SQUARE website from the first day of the exhibition.
Highlighted Guide of the Exhibition for elementary and junior high school students - Free circulation
Copies of the Highlighted Guide of "Lives cultivated by ocean currents" will be available at the venue during the exhibition period.
Introduction of exhibitors   (order of the Japanese syllabary)
Hideki Abe - Off the Kii Peninsula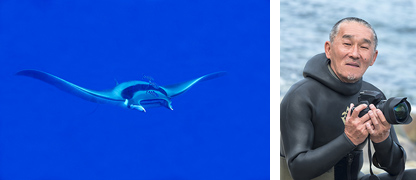 Spinetail mobula, a child of the Kuroshio Current   © HIDEKI ABE
Hideki Abe was born in Fujisawa city in Kanagawa Prefecture in 1957 and lives in Izunokuni city in Shizuoka Prefecture. He spent his childhood in Inamuragasaki in Kamakura, where the ocean is in just a step away. His photographs capture the diversity of the ocean, people and living creatures near and in Japan, from Hokkaido to Okinawa. He also coordinates production of TV programs and movies. This shooting of ecology actions of underwater lives, on which he has collaborated with researchers from Japan and overseas, has gained a international reputation. Currently, he is involved in underwater filming by moonlight and gathering information on Japanese food. His major works includes Fish Reproductive Cycles and Field Guide to Marine Plankton. He travels all around Japan with his camper about 300 days a year to while doing underwater photography. He especially focuses on the biodiversity of the Kii Peninsula where the Kuroshio Current flows closest to the coast, and carries on his shooting and news gathering in the south, and on the east and west coasts.
Yasuaki Kagii - Off the Sanriku Coast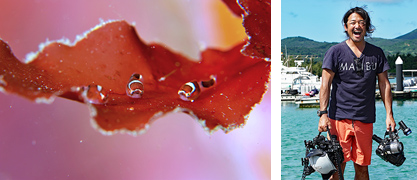 Young lethotremus awae   © YASUAKI KAGII
Yasuaki Kagii was born in Hyogo Prefecture in 1971 and now lives in Kamakura city in Kanagawa Prefecture. He worked in Australia, Izu, and the Maldives, devoting himself to underwater photography. He returned to Japan in 1998 and became a freelance photographer. Staying close to natural rhythms, he avoids placing stress on living creatures. Since 3.11, he regularly records the ocean of Iwate Prefecture and Miyagi Prefecture. His books include LETHOTREMUS AWAE, unknown, Fushigi-no-kuni-no-umi, SUNDAY MORNING, and many others. He won the 15th Anima Award (1998), Newcomer's Award of the Photographic Society of Japan (2003), and the Excellence of Nikkei National Geographic Photo Prize (2013, 2015). He has appeared on the television programs JOUNETSU - TAIRIKU, Crazy Journey, Knight Scoop, Kanjani Eight Chronicle F, etc.
Teru Sato - Sagami Bay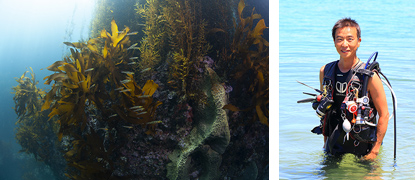 Baby perpentine goby   © TERU SATO
Teru Saito was born in Hayama-cho in Kanagawa Prefecture in 1976. He was on his university's yacht team and spent almost all his free time at the sea off the coast of Hayama. After graduation, he started working at a hotel in Tokyo, but he could not shake his feelings for the ocean, so he underwent diving training in Saipan so he could work in fields related to the ocean. He committed himself to becoming a freelancer in his hometown of Hayama, establishing Diving Shop NANA in 2005, which continues to this day. He dives in the sea near Hayama and Miura every day, endeavoring to become a guide diver who knows the sea of the Sagami Bay better than anyone else in the whole world. He is also involved in a conservation of marine alga to protect the marine environment of Hayama. An anthology photo book that introduces living creatures in the Sagami Bay is scheduled to be published in March 2021 (coauthored with Yasuaki Kagii).
Katsunori Seki - Offshore from Shiretoko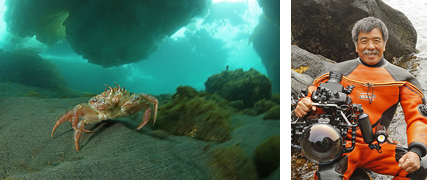 Horsehair crab running under the drift ice   © KATSUNORI SEKI
Katsunori Seki was born in Kushiro city in Hokkaido in 1954 and lives in the village of Rausu. He is a NAUI diving instructor and engages in underwater guiding, resource surveys, underwater photography, and video shooting. He mainly shoots underwater in the sea, rivers, lakes, and reservoirs in Shiretoko and the Kushiro area. His underwater activities never cease, even during the cold winter months. He is usually active about 230 days annually. He has recently becomes a spokesman for environmental protection. He is also engaged in underwater filming for nature programs including DARWIN Ga Kita!, Inspiring Landscapes The Nature of Japan, Wild life, etc. He has published a number of photo books including "Mother Sea Shiretoko" (published by the Hokkaido Shimbun Press).
Itaru Takaku - Ocean around the Yakushima Island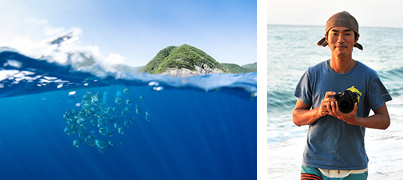 Longfin batfish floating under the water's surface   © ITARU TAKAKU
Itaru Takaku was born in Kanagawa Prefecture in 1982. After graduating from university, he wandered overseas for a year, crossing the Eurasian Continent from Hong Kong. He worked as a diving instructor in Osezaki, Nishiizu for three years after he came back to japan and then moved to Yakushima Island in 2009. He established Yakushima Diving Life and continues engaging in photography while working as an underwater guide in Yakushima. His photo books include Houjou-no-Umi - Yakushima, and his photographic picture books include Umi-no-Pukapuka and Azahata-Ou-to-Kaitei-Jo. His special favorite marine creature is the seal.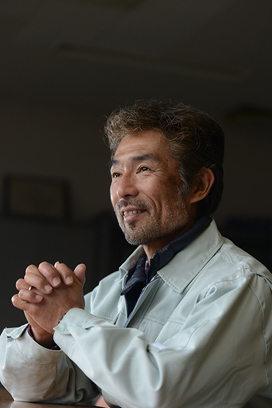 <About the supervisor>
Takahiro Kudo (Ichthyological Society of Japan)
Takahiro Kudo was born in Kanagawa Prefecture in 1962. After graduating from Tokyo University of Fisheries (present Tokyo University of Marine Science and Technology), he found work in Kanagawa Prefecture and he has worked for a fisheries technology vendor since 1994 after working for two prefectural offices. He dives in Tokyo Bay and continues his research since his undergraduate days. He is involved in sea floor cleaning and establishing networks of marine, river and forest action groups, as well as providing marine environment education. He is a researcher who observes local people and towns from the vantagepoint of marine life. Since 2001, he has been involved in the eelgrass bed recovery project in Tokyo Bay in cooperation with various sectors. He is also a member of the subcommittee on fish of the selecting and evaluating committee for threatened marine creatures, and a member of the Ichthyological Society of Japan.
Website of the Ichthyological Society of Japan
<Long-term Goal of FUJIFILM Group>
International long-term targets such as Sustainable Development Goals (SDGs) and the Paris Agreement*3 have been announced recently in the drive to resolve social issues. Expectations concerning the role of companies as players in resolving social issues and building a sustainable society are especially increasing. In view of these developments, the SVP 2030 has set as its long-term goal for 2030 to contribute to achieving the goals for resolving global social issues set by SDGs, the Paris Agreement, etc.
Ten out of the 17 goals were recognized as goals that enable Fujifilm to make major contributions to achieving its SDGs. Concrete measures to achieve these goals were also defined.
*3 Paris Agreement: International, multilateral agreement on arresting climatic changes that was adopted by the 21st Session of the United Nations Framework Convention on Climate Change Conference of the Parties (COP21) held in Paris in 2015. The Agreement calls for holding the global temperature rise to less than 2℃ over the level before the Industrial Revolution.


Fujifilm Photo Salon received the THIS IS MECENAT 2020 certificate by the Association for Corporate Support of the Arts as an act of creating society through art and cultural promotion.